Bike Chase Ends With Crash, Arrest and Multiple Felony Charges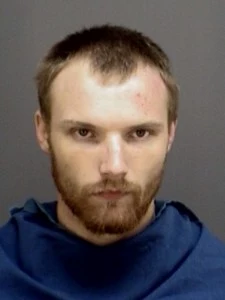 A police chase involving a stolen motorcycle on Monday evening ends with an arrest and multiple felony charges. 22 year-old Justin Travis Heard lost control and crashed the bike on Loop 11 near Maurine at about 9 pm last night. Heard then was cornered by officers as he tossed a handgun on the roof of Time Warner Cable's office on Maurine.
Heard was found to be in possession of approximately 2.44 grams of Methamphetamine. Charges against Heard include Possession of a Controlled Substance, Unauthorized Use of a Motor Vehicle, Tampering with Identification Numbers, Possession of Firearm by Felon and Tampering with Physical Evidence. Heard was booked into the Wichita County Jail early Tuesday morning. No bonds have been set as to Tuesday afternoon. Source:
Bike Chase Ends With Crash, Arrest and Multiple Felony Charges