Backdoor Theatre's 40th Anniversary
Used with permisson by Backdoor Theatre
March 26, 2011
10:00 AM
Invalid Date
Invalid Date
Additional Information
Celebrate 40 years of entertainment from The Backdoor Theatre with a weekend of events!
Open House at Backdoor Theatre
This event features tours of the theatre, unveiling of the new brick courtyard, and a picnic-style lunch.  Season tickets, gift certificates, 40th anniversary merchandise will be for sale.
Free & open to the public!
Wichita Falls Country Club
This is the highlight of our weekend.  We will be recognizing all past Hall of Fame recipients and will be inducting the 2011 Anniversary Hall of Fame Class.
Dinner music will include songs from past Backdoor Theatre shows.  Our special program will feature Backdoor Alumni Rich Affannato who will share his talent that truly started at Backdoor Theatre.  He will be accompanied by another Backdoor Alumni, Lenora Eve.
We will have a "Will Call Wall".  For $25.00 you can pick an envelope that might include Backdoor tickets, area gift certificates and other goodies.  Every envelope will be a surprise.  You will also have the opportunity to bid on live and silent auction items.  Live Action items listed on the website.
$50.00 per person tables of 8 available.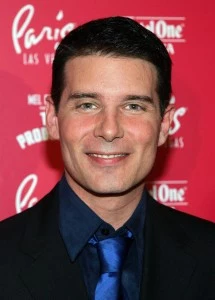 Backdoor to Broadway - Master Class with Rich Affanato
Rich Affannato will meet with up and coming young adults interested in theatre from all aspects.  Ages 13-23 are welcome to attend this workshop where you can get tips, ask questions, and hear great advice from Rich on his experience in theatre from Backdoor to Broadway.