Joe Brown Wichita Falls Broadcasting Legend Dead at Age 78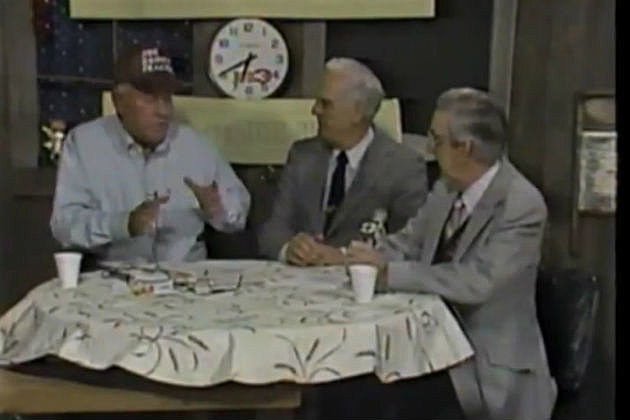 News Talk 1290 has confirmed that Joe Brown, known for his Times-Record News column and decades of work at KFDX-TV3 with his 'RFD-3′ farm show, passed away early Monday morning at Lakeridge Care Center. He was 78 years old. In the above image from YouTube, Brown, seated on the left, is joined by the late Warren Silver and Nat Fleming on the set of RFD-3 during Brown's 25th anniversary show in 1989.
Brown was long-time columnist for the Wichita Falls Times-Record News and from 1964 to 2010, was a fixture on local television as the host of 'RFD-3′, an early morning agricultural news and information program. Brown was a charter member of the North Texas Rehab Center Auction committee. Brown also operated a 2,000 + peach tree orchard in Charlie, Texas. He was preceded in death by his wife, Joan and is survived by two sons, Charlie and Michael Brown. Services are pending with Owens & Brumley Funeral Homes. Source:
Joe Brown Wichita Falls Broadcasting Legend Dead at Age 78