Steve Carell Trolls Reboot Obsessed Nation With 'The Office' Comeback Joke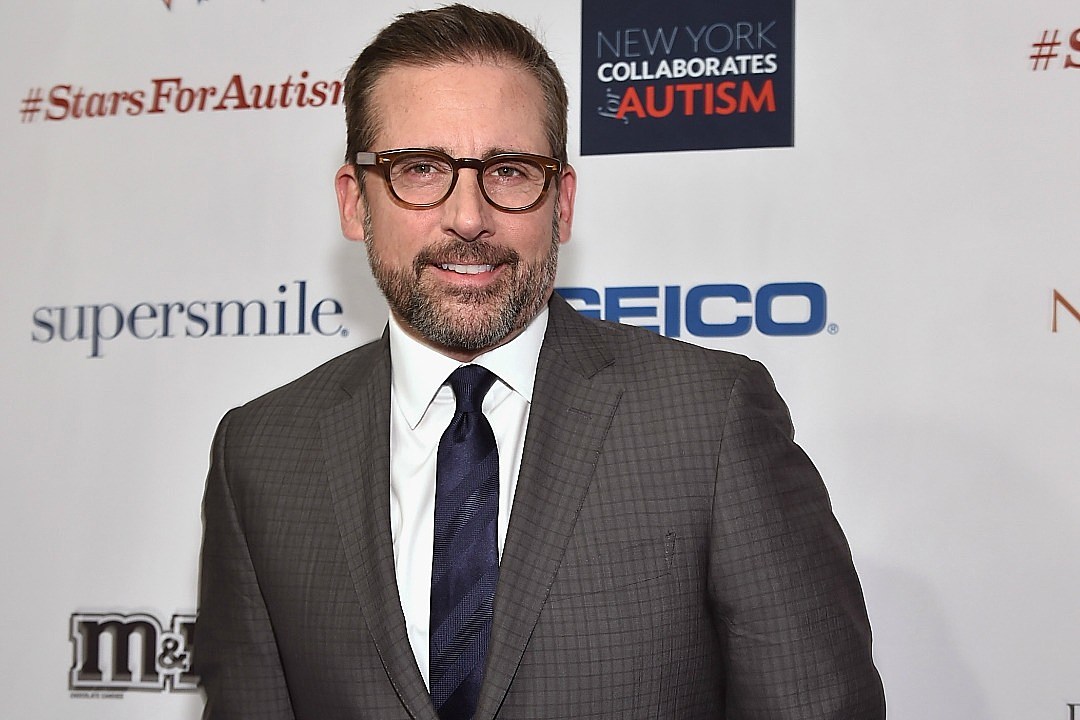 Each day brings news of fresh (or should we say "reheated"?) plans to revive a TV show that comes with built-in nostalgia and fans: Just this week Will & Grace announced a return to NBC, while Queen Latifah raised the possibility of new Living Single set in a 2000-teens kind of world. And with just one tweet, Steve Carell simultaneously took a witty jab at the trend and raised the hopes of fans who've by now been conditioned to view constant reboots as normal, even great news. He did it by announcing a revival of The Office that is not happening. Lololol, we're all desperately clinging to the past!
"Breaking News: 'The Office' returning to NBC," Carell, who played tragicomic boss Michael Scott for seven seasons on the U.S. version of the sitcom, tweeted on Wednesday (January 18). This sent the internet into a tailspin of excitement, gaining over 60,000 retweets.
"Wait sorry, I meant 'Will and Grace' (Typo)" he wrote soon afterward. The man is a comedy legend for a reason.
Reactions to Carell's prank were mixed, but often hilarious and yes, Office reference-heavy.
@SteveCarell pic.twitter.com/wDFZOscqxq

— Brandon Shaw (@Shawzyy) January 18, 2017
.@SteveCarell pic.twitter.com/tsJgC6Enja

— Rob Sherrell (@RobJustJokin) January 18, 2017
@SteveCarell pic.twitter.com/qfAYhJ1ASx

— Colin Young (@ColinYovng) January 18, 2017
.@SteveCarell pic.twitter.com/MONBbGd32k

— Kelly Price (@kprice_photo) January 18, 2017
Never thought I'd say this but DELETE YOUR ACCOUNT STEVE CARELL https://t.co/43ovj2M93l

— Pete Blackburn (@PeteBlackburn) January 18, 2017
This one is a Toby reference, no one but a monster would want to shoot Steve Carell:
If I had a gun with two bullets and I was in a room with Hitler, Bin Laden, and Steve Carell, I would shoot Steve Carell twice. pic.twitter.com/f4xZuzOr0c

— Michael Scott (@Da_MichaelScott) January 18, 2017
While Carell's tweet (which again, WAS SATIRE) has spawned hundreds of "bring The Office back!" messages from both fans and actual media outlets, why do we need to bury ourselves in the comfort blankies of days past? Can't we see Steve Carell in an exciting new project instead of the show he left two seasons before it was even over? As the constantly Instagrammed inspirational phrase goes, "Don't cry because it's over, smile because it happened."
In fact, print that out on posters and plaster it in every network development office in Hollywood. We need to save ourselves from reboot addiction before we're celebrating the return of shows that haven't even premiered yet.
The Best TV and Movie Reunions Ever

Source:
Steve Carell Trolls Reboot Obsessed Nation With 'The Office' Comeback Joke