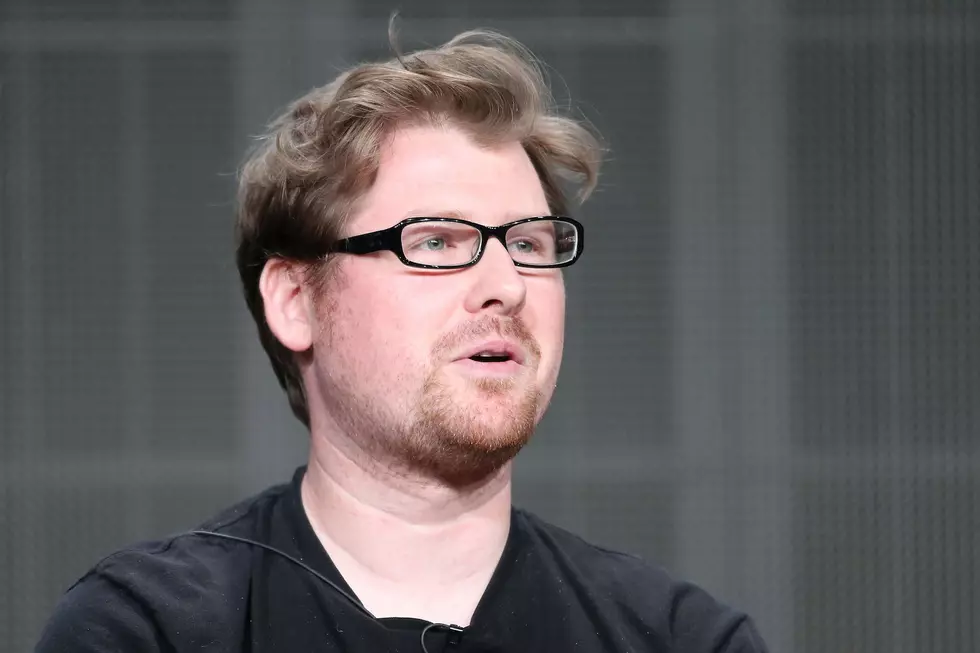 Adult Swim Ends Relationship With 'Rick & Morty' Co-Creator Justin Roiland
Getty Images
Expect major changes to Rick and Morty in the near future.
That's because Adult Swim announced today that they had cut ties with the series' co-creator — and the voice of the two title characters — Justin Roiland, after news broke earlier this month that he had been charged with domestic violence.
In a tweet posted to the official Rick and Morty Twitter account, the network wrote "Adult Swim has ended its association with Justin Roiland. Rick and Morty will continue. The talented and dedicated crew are hard at work on Season 7."
As Roiland previously voiced both Rick and Morty, the roles will need to be recast for all future episodes.
The charges against Roiland date back to an incident in 2020 involving an unnamed woman Roiland was dating at the time. Roiland was charged in May of that year with two felonies: Domestic battery with corporeal injury, and false imprisonment. Roiland has pled not guilty to the charges.
A trial date in the case has not yet been set; another hearing is scheduled for April. When news of the case broke earlier this month, Roiland's attorney stated "it is hard to overstate how inaccurate the recent media coverage of this situation has been. To be clear, not only is Justin innocent but we also have every expectation that this matter is on course to be dismissed once the district attorney's office has completed its methodical review of the evidence. We look forward to clearing Justin's name and helping him move forward as swiftly as possible."
Since its debut in 2013, Rick and Morty has become one of Adult Swim's biggest shows. It was renewed for an astounding 70 episodes back in 2018. To date, just 30 of those episodes have been produced and aired, leaving another 40 for the remaining cast and crew to create.
The fate of Roiland's other projects remains unclear. His animated series Solar Opposites was renewed by Hulu in the fall of last year. Hulu also has the rights to a new series, Koala Man, which debuted on the streaming service just a few weeks ago. Hulu has yet to publicly comment on the charges against Roiland, or his fate with the company. But Roiland's video game studio, Squanch Games, announced just a few hours ago on Twitter that Roiland had resigned.
The Worst Photoshopped Movie Posters
These movie posters show that using Photoshop is a lot harder than it looks.