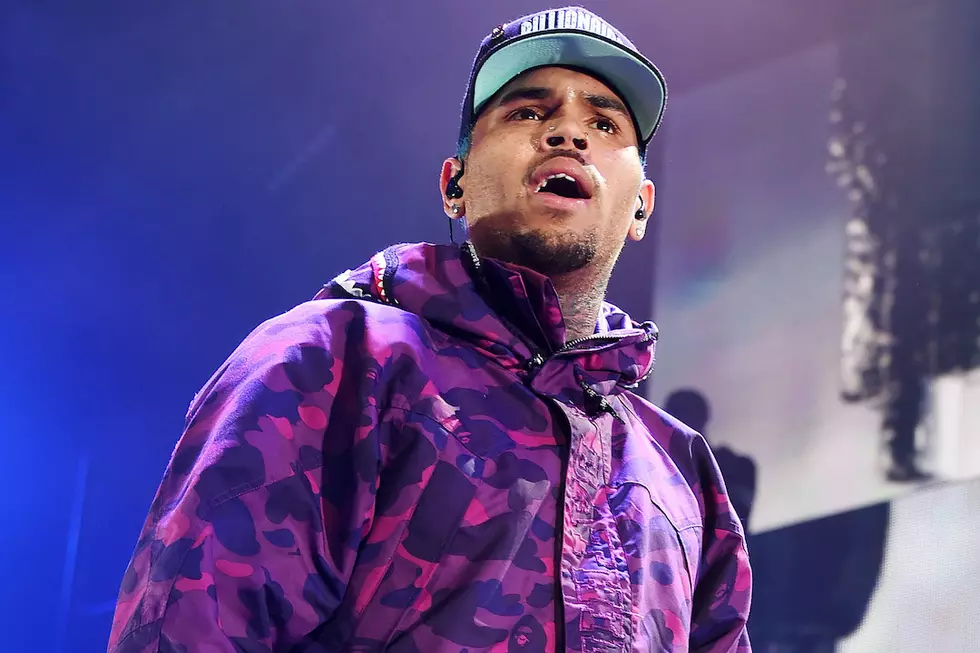 Chris Brown Table Lamps, Ariana's Angelic Soundtrack + More
Theo Wargo, Getty Images
Welcome to PopCrush's Daily Break! Here's a breakdown of today's hottest pop culture and lifestyle stories as heard on PopCrush Nights, airing across the country. Check out novelty table lamps, Taco Tuesday revelations and more, below!
Ariana Grande Releases Charlie's Angels Soundtrack List
Ariana Grande just released the official track list for the upcoming Charlie's Angels soundtrack. Ari is featured on 5 out of the 11 tracks, and gets assists from other pop bigs like Normani, Nicki Minaj, Chaka Khan and Victoria Monet. Can you say girl power? Click here for official track list!
Vaccinate and Wash Your Hands — Flu SZN is Coming!
Did you get your flu shot yet? According to a new study, forty-one percent of Americans DO NOT intend on getting a flue shot this season. (via NORC)
The Art of Forgiveness
The latest episode of the "Pettyish" podcast tackles the trial of Amber Guyger, the ex-Dallas police officer who shot and killed an unarmed man in his own home after she mistook it for her own apartment. During the trial the victim's brother got on the witness stand and told Guyger that he forgives and loves her despite his loss. Listen to "Pettyish" here!
Taco Tuesday: How You Celebrate Says More Than You Think!
Happy Taco Tuesday! In honor of this glorious day, here's a cute study that shows what your preferred taco type may reveal about you! Hard shell = dog lovers and soft shell = cat lovers!? (via NY Post)
Is Twerking the New Turn Signal?
Remember that video that went viral of a girl twerking on top of a moving car last month? Well, she's been arrested... finally. (via TMZ)
Chris Brown Is Selling... Lamps?Remember how Chris Brown was all up in Rihanna's Instagram comments recently wishing he was the lamp next to her bed? Well, he turned his trolling into a marketing business. He's now reportedly selling "Chris Brown Lamps."
For these stories and more, tune in to PopCrush Nights every evening at 7 PM local time.
Celebrities' Weirdest Food Habits