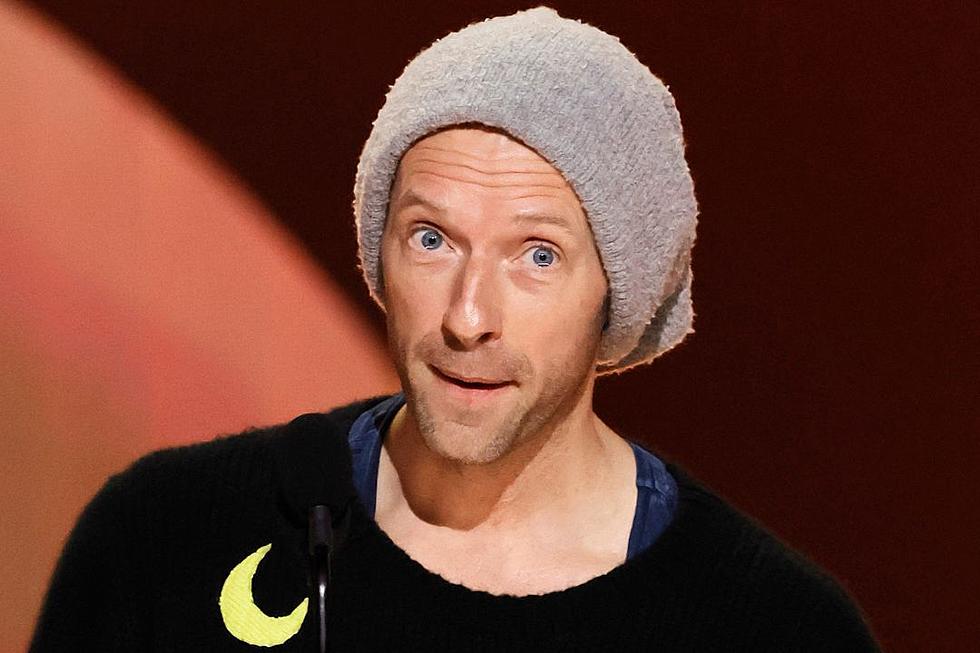 Chris Martin Says He Doesn't Eat Dinner Anymore
Kevin Winter, Getty Images
Chris Martin revealed that he only eats one meal a day and skips dinner entirely — news that comes after his ex-wife Gwyneth Paltrow was slammed for her own seemingly sparse diet.
Sitting down with Conan O'Brien for his Conan Needs a Friend podcast, Martin revealed that his single-meal-per-day diet was inspired by Bruce Springsteen.
"I was on a really strict diet anyway, but I was like, 'Bruce looks even more in shape than me,' and [his wife] Patti [Scialfa] said, 'He's only eating one meal a day,' so I was like, 'Well, here we go, that's my next challenge,'" Martin explained.
When O'Brien joked that the singular meal might be an "8-foot submarine [sandwich]," Martin quipped he eats a "flank of buffalo with a steroid sauce."
Watch a segment from the podcast, below:
Naturally, the "Yellow" singer faced backlash after his comments about his diet went viral.
"Not the almond dad," one TikTok user wrote.
"Wow, fun times when he and Gwyneth were together," another commented.
"Oh God ... Gwyneth has brainwashed him poor man," someone else joked.
READ MORE: Why Is Gwyneth Paltrow In Court? Ski Crash Lawsuit Explained 
Paltrow was recently slammed online for her "dangerous" daily diet and wellness routine.
During a conversation with Dr. Will Cole on The Art of Being Well podcast, the actress shared that she has coffee in the morning and "bone broth for lunch a lot of the days."
"I eat dinner early in the evening. I do a nice intermittent fast," she said, noting she "eats lots of vegetables."
Many took issue with the interview and claimed that Paltrow's diet promotes "disordered eating."
Celebrities Who Opened Up About Mental Health