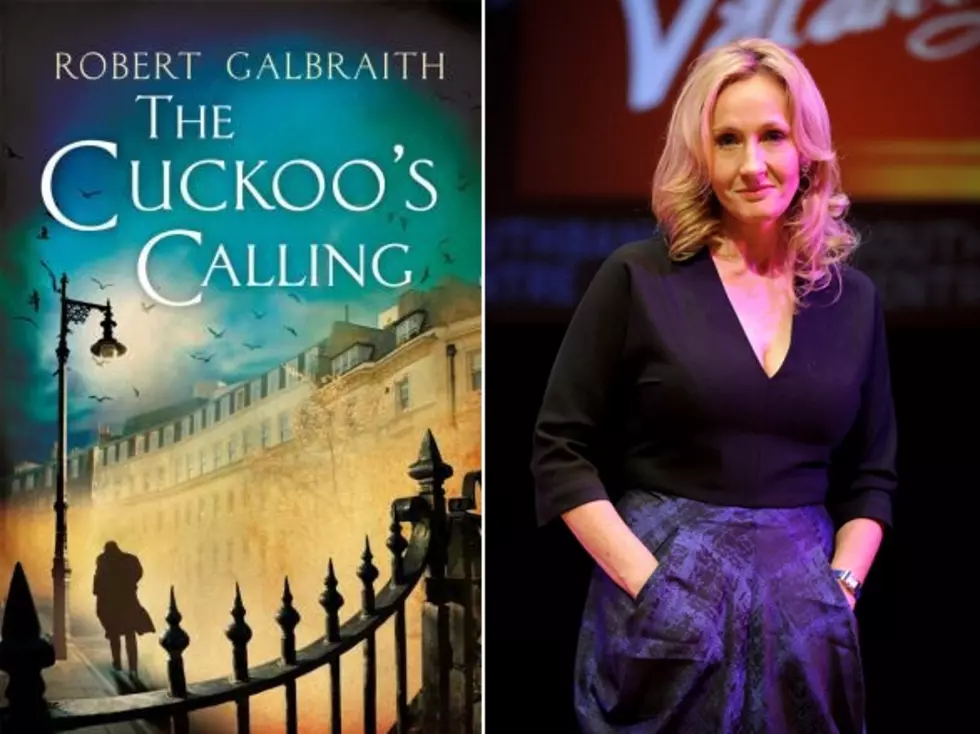 Crime Novelist Robert Galbraith Is Actually J.K. Rowling
(Image Credit: Sphere Books & Ben Pruchnie/Getty Images)
The Cuckoo's Calling, a crime novel written by unknown author Robert Galbraith was released in April to stellar reviews but only sold 1,500 copies.  However, odds are sales will rise considerably with the revelation that Robert Galbraith is actually the author of the Harry Potter series, J.K. Rowling.
Rowling had planned to keep her secret for a little while longer, but an expose in The Sunday Times revealed Rowling's secret after an anonymous Twitter tip.  In the expose, Rowling said,
"I had hoped to keep this secret a little longer, because being Robert Galbraith has been such a liberating experience. It has been wonderful to publish without hype or expectation, and pure pleasure to get feedback under a different name."
Expose writer Richard Brooks said this started from a tip from a Twitter account.  After a colleague of Brooks received the initial Tweet, she asked how the person knew this, only to receive the reply, "I just know".  Shortly after this reply, the posts and Twitter account of the whistleblower were deleted.  Brooks' interest in the theory was peaked when he noticed similarities between The Cuckoo's Calling and Rowling's recent book The Casual Vacancy, namely the same agent, publisher, and editor.  After researching the history of the supposed author, Brooks finally sent an email to Rowling's representatives with his accusation, receiving a reply that Rowling was ready to divulge the truth.
A new edition of The Cuckoo's Calling is set to be released with an updated biography for Robert Galbraith clearly stating Galbraith's true identity.  Rowling is expected to release a follow-up to The Cuckoo's Calling next Summer, setting up a series.  Shortly after the initial reveal of the author's identity, the book quickly rose to the #1 spot on the Amazon Best Sellers List for both Britain and America.