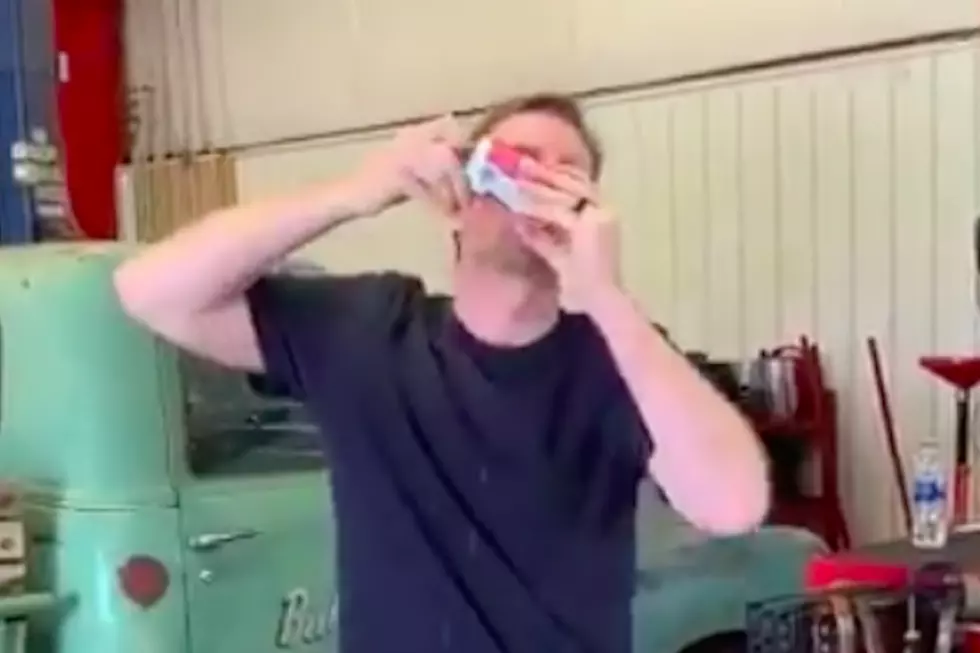 Watch Dale Earnhardt Jr. Shotgun a Beer To Panic! At The Disco
Twitter - NASCARonNBC
Will shotgunning beer to pop punk songs be the next viral trend? NASCAR's Dale Earnhardt Jr. and Clint Bowyer have battled in an online shotgun challenge after Bowyer posted a video finishing his can in three seconds. Earnhardt responded in style with a video of his own, accompanied by none other than Panic! At the Disco playing in the background.
Earnhardt calls Bowyer out in the video before tacking his beer. "Alright, I got you Clint. I ain't on vacation, but I'll shotgun a beer with ya today," he says, as "High Hopes" by Panic! plays in the background.
Apparently, Earnhardt is quite the pop-punk fan. The retired NASCAR driver told Noisey in 2018 about his sweet spot for The Dangerous Summer, a band from Maryland. After curating playlists based on Stone Temple Pilots, he stumbled upon The Dangerous Summer, and eventually became friendly with the band. He worked with the group on their "Ghosts" music video.
"I liked alternative music mainly in the 90s when I was young and graduating high school. That alternative scene kind of faded off, and there's really been nothing similar to it until this version of punk came along. It has a lot of sounds and themes and gives you the same feelings as some of the old alternative does," he explains.
Keep Earnhardt in mind next time you need a soundtrack for your shotgunning activities.
50 Rock Songs That Defined 2009