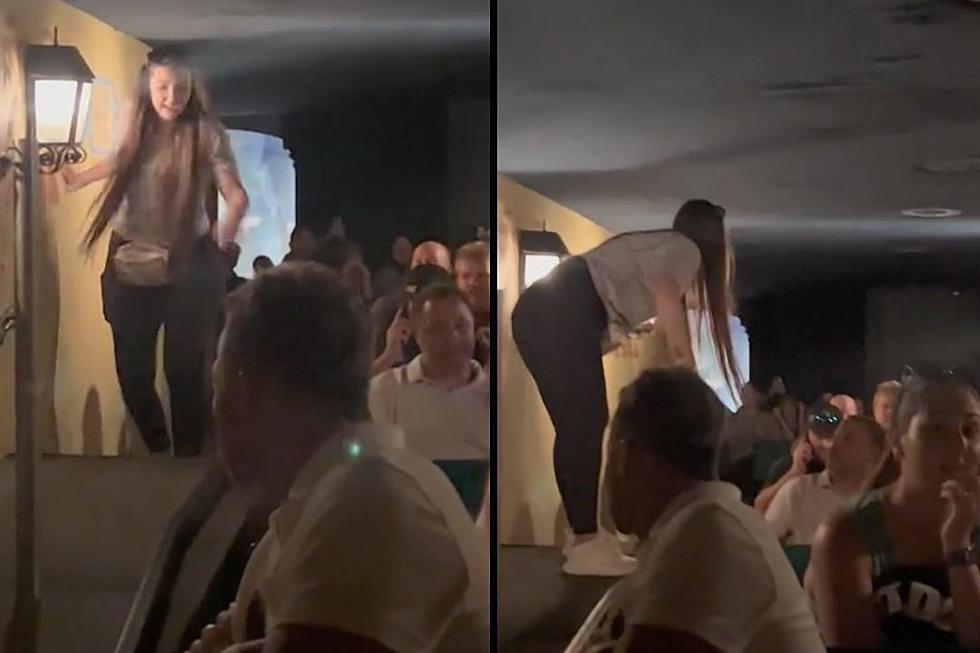 Alleged 'Drunk' Woman Jumps off Disney World Attraction Mid-Ride: WATCH
@Shianne_1995 TikTok
A woman went viral after she allegedly jumped off a moving ride at Walt Disney World and started fighting with other guests.
TikTok user @Shianne_1995 captured and shared the moment in which an anonymous woman seemingly jumped off The Gran Fiesta Tour boat ride in the Mexico pavilion at EPCOT.
According to the TikTok user, the "drunk" woman "screamed" and "tried to fight with the people in the boat behind her."
She also allegedly "swung on two young workers [and] scared kids and pissed everyone off."
The TikTok user's first viral video shows the seemingly frustrated woman pacing next to the ride boats after getting out of her seat before the disembarking area.
She stumbles toward the emergency exit platform as other guests and Cast Members ask her to return to her seat so the ride can safely start back up again for the de-boarding process.
"Ma'am, you have 30 seconds or I'm coming back there and I'm taking you down," a man, who appears to be a Disney security guard, shouts at her from off camera.
In a second video, the woman appears to shout "I'm getting off!" as she attempts to unhook a stanchion rope to access the unloading area.
After a Cast Member tells her she cannot exit that way, the woman climbs over the railing and runs around the ride operator podium.
According to the TikTok user, the woman "ran and had to be taken out by security."
In the comments section, an alleged second witness corroborated that the woman was escorted out by security.
"This is the most wholesome & relaxing ride in Epcot too and she had to ruin it for everybody :/," one user wrote in the comments section.
"The ride is 3 minutes long, lol hold it together!" another commented.
Disney Stars Who Dated Each Other
Below, discover the most iconic Disney couples, including pairs you may have forgotten about!