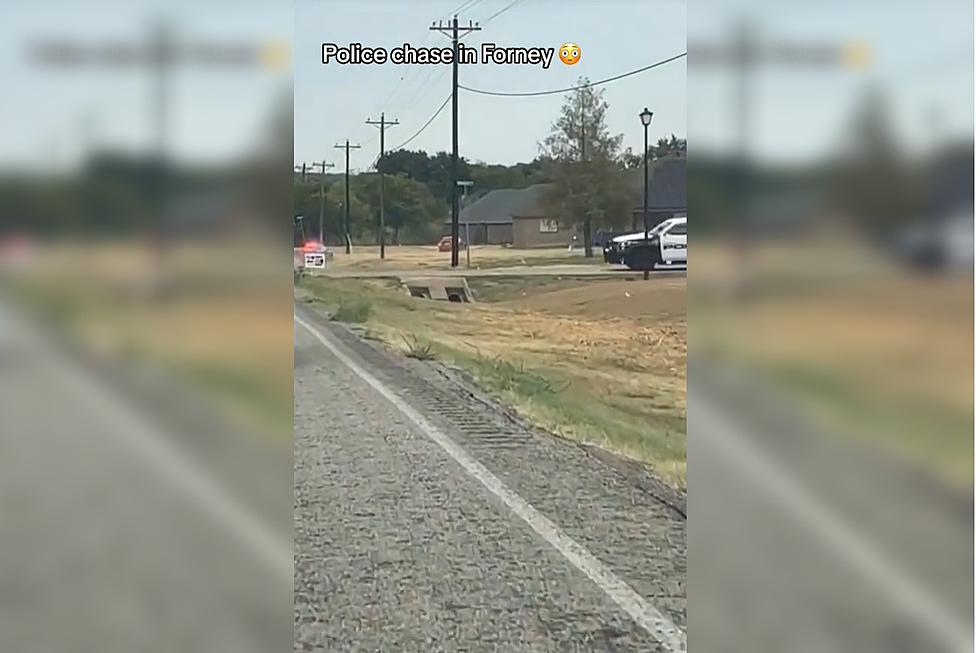 Watch and Laugh at This Incredibly Slow 'High-Speed' Chase Through Texas Town
TikTok
Today's entertainment is brought to you by the Forney Police Department and someone doing their best to evade them. 
I'll be totally honest with you - I am no angel. To be clear, I've had a run-in or two with the authorities along the way. 
As much as I wanted to do everything I could not to have to face the consequences of my actions, I always resisted the temptation to make a break for it when confronted by the police. 
Yes, it sucks to face the music when you do something you probably shouldn't have, but your best bet is to just go ahead and get it over with. Trust me when I tell you that the odds are not in your favor when you run from the law. 
But not everyone sees it that way. 
I guess some folks figure it's totally worth rolling the dice and risking an evading arrest charge when the cops try to pull them over. 
And as the old saying goes, you win some, you lose some. 
Now I'm not sure if the person running from the cops through the streets of Forney in what has to be the slowest high-speed of all time evaded arrest or not. But if I were a betting man, my money would be firmly placed on "no." 
However, I am 100% sure that some of the folks living in that neighborhood will need some fresh landscaping thanks to the game of cops and robbers that played out in their front lawns.
Top Ten Trashiest Towns in Texas
Time to take out the trash or show off the trash of Texas. Check out the top ten below.
(All crime statistics were pulled from
www.neighborhoodscout.com
based on each individual town. See editor's note for Lufkin, Texas.)
New Texas Driving Laws You Need To Know By September 1st
5 Different Types of Felony Charges in Texas
All felony charges are serious, but some are more severe than others. Let's look at the different categories of felony charges in Texas.