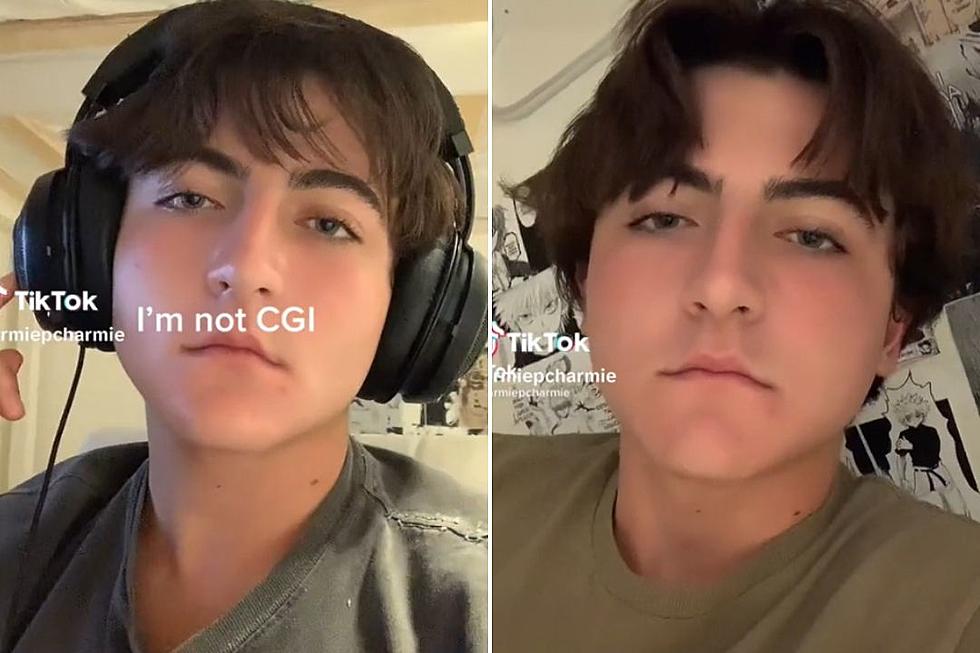 No, the 'Beau Is Afraid' Kid Isn't CGI — He's Real and His Name Is Armen Nahapetian
@armiepcharmie via TikTok
Is the Beau Is Afraid kid CGI? No, he's not, but he's got a good sense of humor about all the speculation he isn't a real person.
Armen Nahapetian, 16, is made of flesh and blood, just like the actor (Joaquin Phoenix) he plays a younger version of in A24's upcoming Ari Aster film.
Ever since the mind-bending trailer for the film debuted online weeks ago, many have wondered if Nahapetian's character was created using CGI, partly due to his ethereal performance and partly due to his striking resemblance to Phoenix.
On TikTok, Nahapetian made fun of the outrageous claims that he is not a real person.
"I'm not CGI," the rising teen star wrote in one TikTok clip, which features him in his room showing off his computer, which he appears to jokingly refer to as his "bed."
In another clip, Nahapetian shows off his pet cats.
"Here are my ai-i mean real animals," he captioned the video.
In the comments section on TikTok, many users were shocked to find out he's a real person and not computer-generated.
"This dude gotta be CGI," one viewer wrote.
"Bro is trynna beat the CGI allegations," another commented.
READ MORE: What Is Horror Movie 'Skinamarink' About?
Nahapetian is indeed real, and he is set to star alongside Phoenix in the nightmarish horror-comedy Beau Is Afraid, out April 21.

However, this isn't Nahapetian's first role on screen.
According to his his IMDb page, Nahapetian has appeared on NCIS, The Orville, Daybreak and more.
Controversial Film Castings