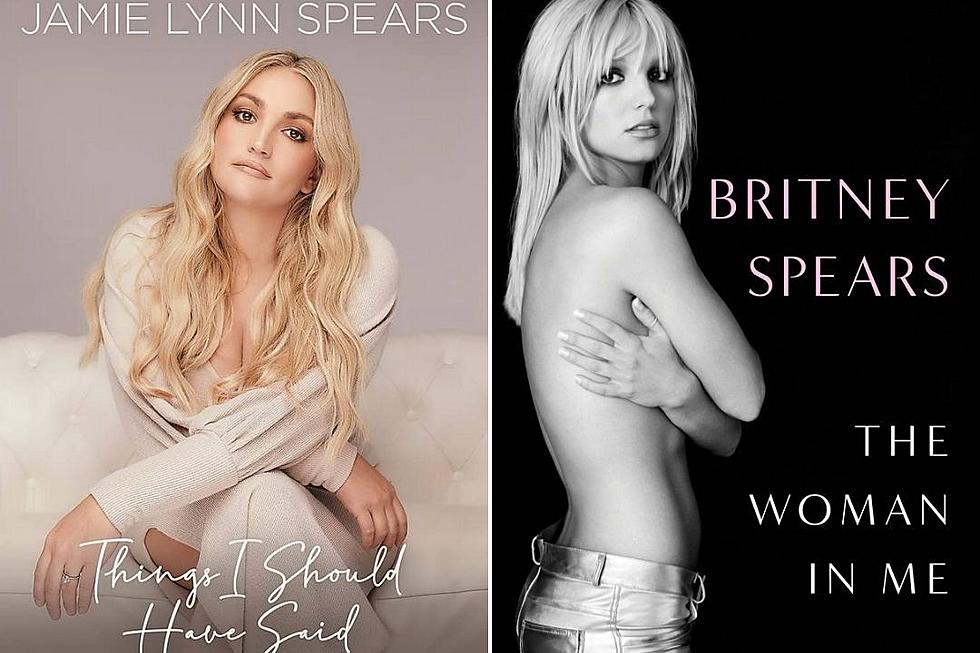 Jamie Lynn Spears' Book Spotted in $1 Bargain Bin as Britney's Memoir Shoots to Bestseller: REPORT
Hachette Book Group / Gallery Books
As Britney Spears' memoir already tops bestseller lists just 24 hours after the announcement of its title and release date, Jamie Lynn Spears' book has reportedly been spotted in local dollar stores.
The pop icon's younger sister's 2022 book, Things I Should Have Said, is reportedly being sold at Dollar Tree stores for only $1.25, according to some social media users.
On Tuesday (July 11), Britney announced her book, The Woman in Me, will hit shelves on Oct. 24. Following public pre-orders, the highly anticipated memoir is already at the top of Amazon's bestseller list.
"I worked my ass off for this book. I had a lot of therapy to get this book done, so you guys better like it. And if you don't like it, that's fine, too," Britney said in an Instagram video Tuesday.
In February 2022, Page Six reported that Britney's book deal could be worth as much as $15 million. "The deal is one of the biggest of all time, behind the Obamas," a source told the tabloid.
READ MORE: Everything We Know About Britney Spears' Memoir
Last year, Britney addresses her sister's memoir, which was released in January 2022, via Instagram.
"Congrats best seller…..The nerve of you to sell a book now and talk sh-- but your [sic] f---ing lying…..I wish you would take a lie detector test so all these masses of people see you're lying through your teeth about me !!!!" Britney wrote.
"I wish the almighty Lord would could come down and show this whole world that you're lying and making money off of me!!!! You are scum, Jamie Lynn," the singer continued.
However, by December 2022, Britney had apparently made amends with Jamie Lynn.
"Congratulations on being so brave, inspiring, and showing guts and glory in your show!!! You ain't alone … if anybody knows what that feels like … I get it my baby sister!!! I love you!!!" Britney wrote on Instagram.
In June 2023, Britney visited her sister on set. "It was nice to visit my sister on set last week!!! I've missed you guys so much!!! Loyal girls stay home but it's so nice to visit family!!!" the pop star wrote on Instagram.
Dysfunctional Celebrity Families