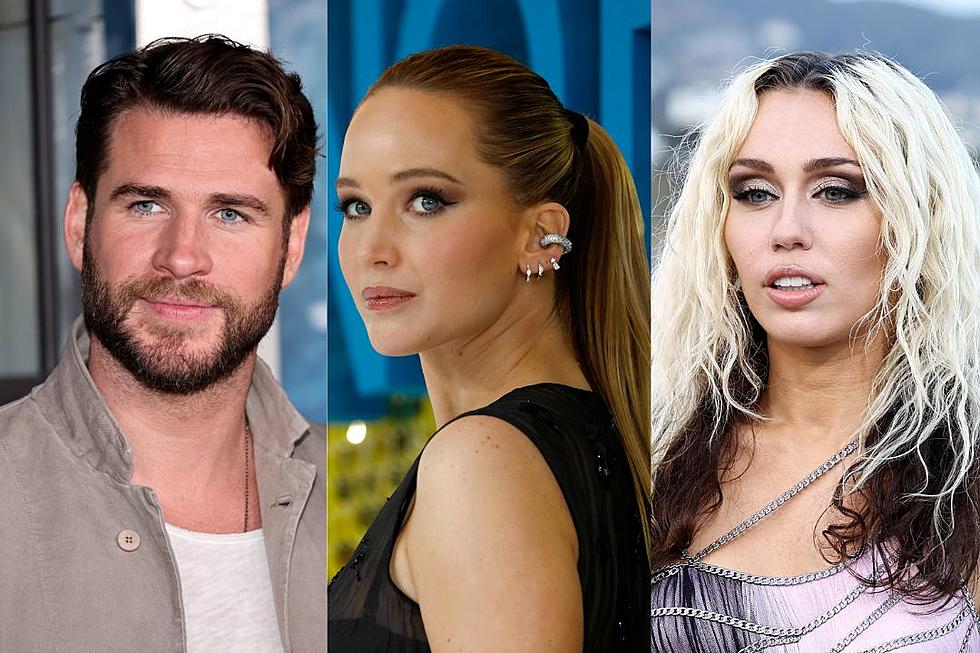 Jennifer Lawrence Responds to Those Miley Cyrus and Liam Hemsworth Cheating Rumors
Jamie McCarthy / Tristan Fewings / Arturo Holmes, Getty Images
Jennifer Lawrence is shutting down a popular fan theory about her Hunger Games co-star Liam Hemsworth.
Ever since Miley Cyrus released her breakup anthem "Flowers" in January, fans have theorized that her gold dress in the music video is a sly reference to Lawrence, whom they believe Hemsworth had an affair with while filming the Hunger Games series. Lawrence wore a similarly striking gold dress to the first film's premiere in 2012.
However, on Watch What Happens Live Monday (June 26), Lawrence addressed the rumor and set the record straight.
Andy Cohen and Lawrence played a game of "Plead the Fifth," where he took the opportunity to ask Lawrence about the alleged "Flowers" shade.
"Not true. I would love to [respond], it's not true. Total rumor," Lawrence confirmed, according to Entertainment Tonight.
"I mean, we all know that me and Liam, like, kissed one time. But it was years after they broke up," she added, calling the music video dress "a coincidence."
READ MORE: Miley Cyrus Fans Are Making Up Rumors About Liam Hemsworth
Cyrus and Hemsworth first got engaged in 2012 but called things off in September 2013. The four Hunger Games films were released between 2012 and 2015.
The couple later got back together and ended up getting married in 2018 before calling it quits for good and getting divorced in 2019.
Meanwhile, while J-Law alluded to a kiss with Hemsworth, the two were never an official item, though their onscreen characters were in a love triangle along with Josh Hutcherson's character.
Lawrence has had public relationships with actor Nicholas Hoult and director Darren Aronofsky, who she worked with on Mother!
On Watch What Happens Live, Cohen asked Lawrence, "On a scale from one to totally confused, how much did you understand your film Mother!? Be honest."
"I'm going to be honest. Well, I was sleeping with the director, so I had the Cliffs Notes. So, five? Or four," Lawrence replied.
Lawrence is now married to art gallery director Cooke Maroney. The couple have a child together, 1-year-old son Cy.
26 Celebrities Who Were Caught Cheating