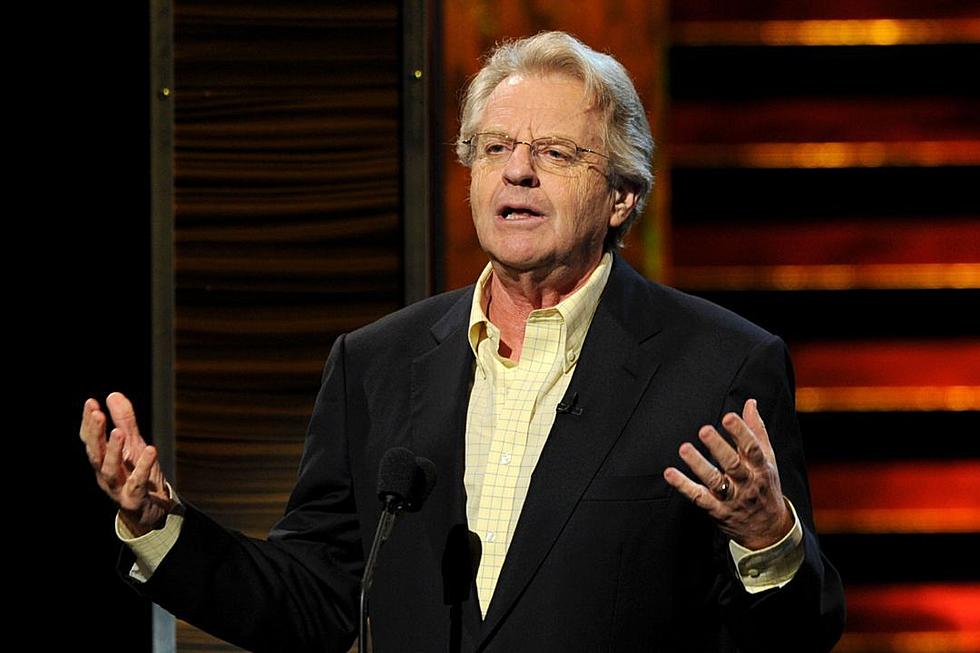 Jerry Springer Viewers React to Talk Show Host's Death: 'RIP Legend'
Kevin Winter, Getty Images
Jerry Springer fans are mourning the death of the iconic, controversial daytime talk show host who died April 27. He was 79.
Page Six reports the TV host, who was diagnosed with pancreatic cancer a few months ago, passed away peacefully at his home in Chicago.
"Jerry's ability to connect with people was at the heart of his success in everything he tried whether that was politics, broadcasting or just joking with people on the street who wanted a photo or a word. He's irreplaceable and his loss hurts immensely, but memories of his intellect, heart and humor will live on," a spokesperson for Springer's family told Page Six.
READ MORE: Christina Ashten Gourkani, Kim K Look-Alike, Dead at 34: REPORT
On social media, longtime Jerry Springer viewers shared their condolences and expressed their shock at the loss of a television legend.
"Man Jerry Springer passed away....RIP Legend. man protect Maury," one Twitter user wrote.
"RIP Jerry Springer. He was there every sick day growing up," another person tweeted.
See more reactions from heartbroken Jerry Springer fans, below:
Jerry Springer first aired in 1991. The controversial daytime talk show tackled an array of scandalous topics, including adultery and family dysfunction, and was often criticized for exploiting its guests.
The show, which was largely unsuccessful in its first season, became one of the most recognized programs of the last few decades and influenced daytime television. Jerry Springer ran for a total of 27 seasons and nearly 5,000 episodes.
Jerry Springer ran its final episode in 2018, nearly 30 years after first airing. Springer then briefly starred on Judge Jerry between 2019 and 2022.
Celebrities Who Died in 2023
Below, see which stars we've sadly had to say goodbye to in 2023.