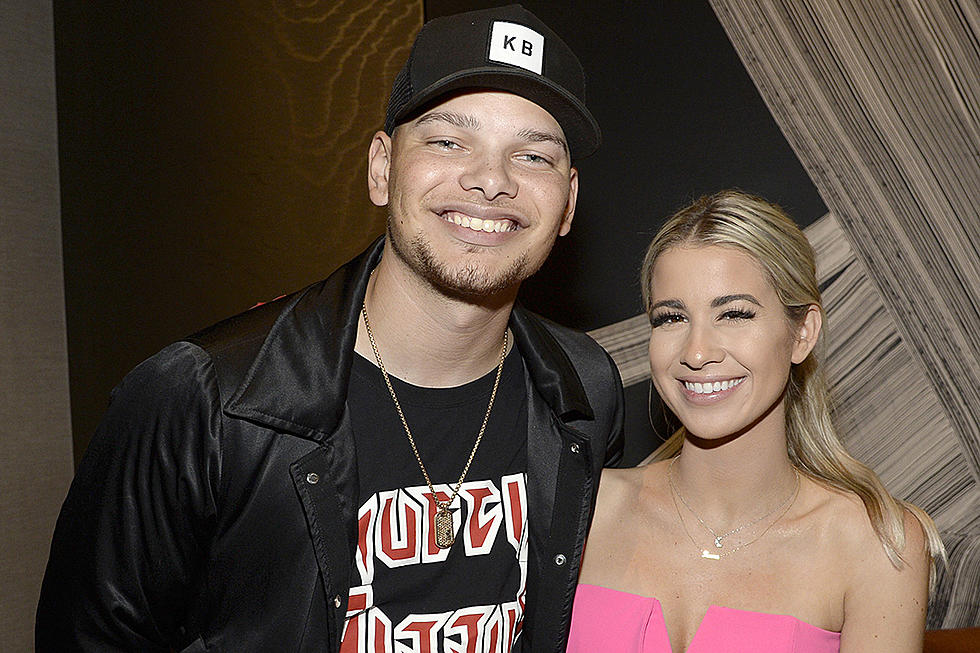 Kane Brown's Adorable Family of Four Poses for Easter Photo
Rick Diamond, Getty Images for Music Business
Social media was loaded with photos from Easter celebrations all over the nation, including in the world of country music. Many donned their best pastels and florals — Blake Shelton even went full bunny suit — and shared their sweet memories with fans.
Kane Brown was no exception, as he and his family of four were all smiles — even little Kodi had her eyes locked on the camera.
"Happy Easter from our family to yours! 🐰 🙏🏼," Brown's wife Katelyn writes on Instagram alongside the adorable capture.
It was the Browns' first Easter celebration with their two daughters, Kingsley, 2, and Kodi, 3 months. Both girls had their holiday colors on, with Kodi in pink and Kingsley in a lavender dress and yellow rainboots dotted with flowers.
In true "Instagram vs Reality" form, Brown also posted a photo on Easter day with his two girls that was less put together. That snap is simple, with Kane holding his two daughters, but, the caption is totally a relatable "dad moment."
"Coco melon with vomit on the shirt .... Doesn't get much better ❤️," he shares.
Brown recently confirmed that his wife Katelyn will be a part of his new album, due out this year. He's been teasing a duet called "Mad at the World" for the last two years, and many are speculating that is the song she will be featured on. Katelyn has experience in music and was pursuing her own career before marrying Brown in 2018.
Although there aren't many details about Brown's new album, he says he expects to release it in 2022.
See Kane Brown's Luxurious Rural Home
Kane Brown
sold this Nashville-area home for $900,000 in October 2020. Prior to selling the house, he actually let
Jason Aldean
and his wife rent it while they built their new house.