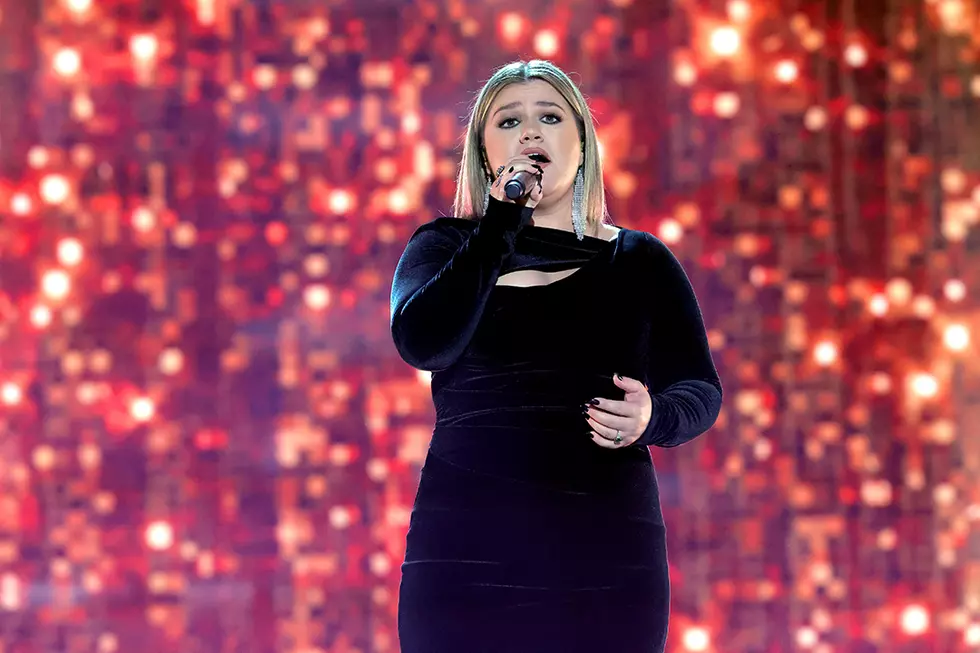 Kelly Clarkson Reveals She Took Antidepressants During Divorce From Brandon Blackstock
Kevin Winter, Getty Images
Kelly Clarkson says that she took Lexapro — a form of SSRI (Selective Serotonin Reuptake Inhibitors) medication often prescribed to treat depression and anxiety — for about "two months" during her divorce process.
The singer says that making the decision to take antidepressants was difficult for her, because of some longstanding trauma she had associated with medication.
"I've been so against it — just 'cause [of] the things I saw in my childhood," the singer explains to Matt Rogers and Bowen Yang on iHeartMedia and Big Money Players Network podcast Las Culturistas.
"[I was] so against, like, any form of medication...I'm like, 'No, there's gotta be a better way of, like, talking to someone, figuring this out,'" Clarkson remembers thinking. "I don't want to numb myself."
But amid her tumultuous divorce proceedings in her split from husband Brandon Blackstock, she began to feel overwhelmed: The singer even remembers "sobbing" in her therapist's office as she struggled to try to put on a brave face, both as a parent and as a celebrity in the public eye.
"And it was one of those things where I really had to put my pride aside," she continues, thinking back to the way she felt at the time. "My thing was, 'I just can't smile anymore for America right now. Like, I'm not happy, and I need help.'
"Having to balance a lot and trying to put my best foot forward for my kids, I was like, 'I can't do it,'" she adds.
Looking back, Clarkson says, taking the medication was the right call. "It was honest to God, the greatest decision ever," she relates.
"I wouldn't have made it," the singer goes on to say. "And then by the time you wean off [the medication], it's like...I handled what I couldn't handle then, and now I have time and space, and I took, like, the whole summer off...It was a really good lesson in, like, 'You need to put your ego aside...Someone's trying to help you. Listen.'"
Clarkson has been open about several aspects of the healing journey she undertook after her divorce, including the insight therapy has offered into her life. Clarkson has also discussed the therapeutic benefits of songwriting, especially on her newest album, Chemistry.
See Inside Kelly Clarkson's Spectacular New California Mansion
Kelly Clarkson has purchased a stunning new mansion in California, with the news breaking not long after the pop superstar and TV personality sold her palatial estate outside of Nashville.