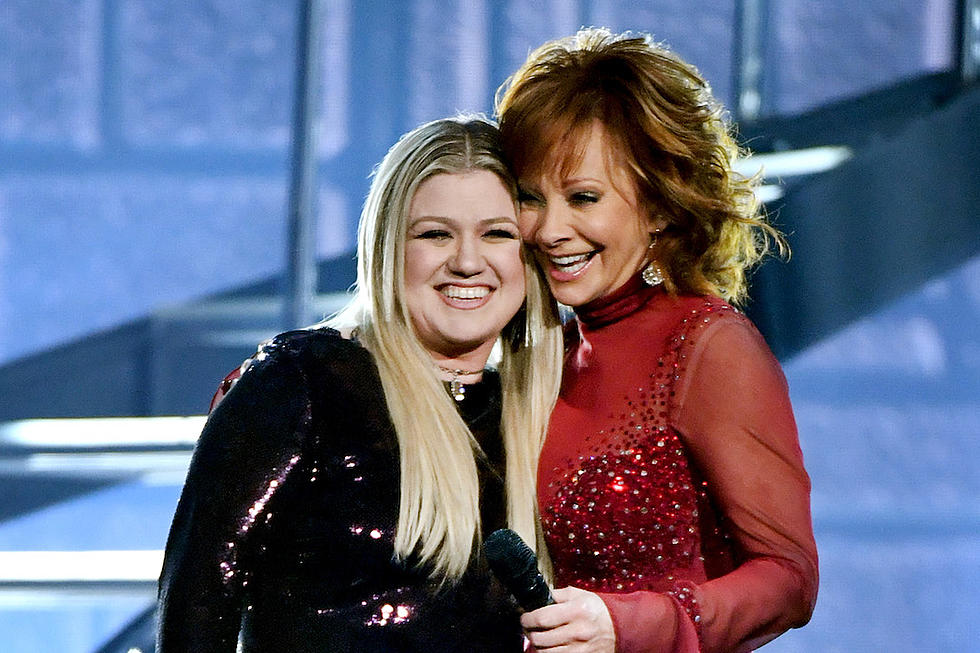 Kelly Clarkson Gets Candid About Her Friendship Status With Reba McEntire
Getty Images
Kelly Clarkson may be starting a new chapter post-divorce from Brandon Blackstock, but she hasn't cut ties with former stepmother-in-law, Reba McEntire.
During the June 27 episode of Watch What Happens Live With Andy Cohen, Clarkson confirmed that the split hadn't changed the personal dynamic between the two artists.
"Not at all," she insists. "We were friends before [Blackstock and I] even got together. As a matter of fact, we were talking before she signed up to The Voice, we were texting each other about that and we text each other all the time."
Clarkson filed for divorce from Blackstock in 2020 after nearly seven years of marriage. McEntire and Brandon's father, Narvel Blackstock, wed in 1989 and went through a highly-publicized divorce in 2015. Although both artists have moved on to new relationships, their experiences created a different, unexpected bond between them.
"I think we're both women of sound mind that know that life doesn't work out sometimes. I mean, well, she would know best," Clarkson says with a chuckle. "It's literally the same thing. So, yeah, no hard feelings there ... just feelings."
During her Q&A with Cohen, Clarkson also squashed rumors about a supposed feud between her and fellow American Idol alum Carrie Underwood.
See Inside Reba McEntire's California Estate:
Reba McEntire
is no stranger to living in style, but her $22 million estate in one of the most exclusive zip codes in California was extravagant even by the standards of celebrity homes.
See Reba McEntire Pictures, Through the Years
See pictures from Reba McEntire's life and career, through the years. So many memories. So many hairstyles.