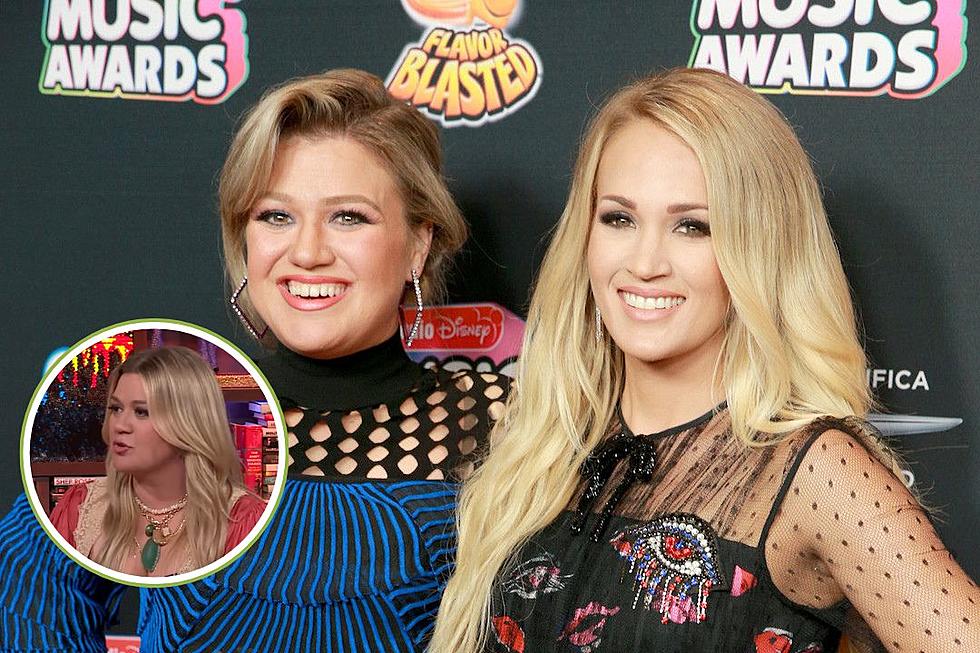 Kelly Clarkson Says 'There's No Beef' Between Her + Carrie Underwood, Despite Rumors
Rich Fury, Getty Images
Kelly Clarkson has gotten questions about a rumored feud with Carrie Underwood for years. So when a fan mentioned Underwood's name during a Q&A segment on her recent appearance on Watch What Happens Live With Andy Cohen, Clarkson was quick to set the record straight.
"I think I know where you're going with this. People always pit us [against each other], and we don't even know each other well enough to be pitted against [each other]," Clarkson explained. "Literally, we've run into each other a handful of times. There's no beef between us. There's — well, nothing between us."
It's hard to say exactly why some fans suspect bad blood between the two singers. They've never worked together, or publicly spent much time together — though they have posed for photos on a few red carpets.
However, they do have a couple of important things in common: Both are previous American Idol champs, and both are known for their powerhouse, wide-ranging voices.
In this particular instance, though, Clarkson might have jumped the gun — though the fan asking her a question did acknowledge the longstanding rumors of a feud, she actually wanted to know about Clarkson's experience with having Underwood as a guest on her talk show, The Kelly Clarkson Show. Underwood was a virtual guest on the show in 2020, during COVID-19 pandemic lockdowns.
When she realized that she'd answered too soon, Clarkson cracked up, walking over to the TV show's set bar to jokingly clink glasses with the bartender in embarrassment.
"Look, everyone always asks me the 'pitted against each other' question," she laughingly said in her defense, before turning to the question at hand. "It was awesome! It was great to have her on the show.
"I think the thing that was cool about it is that everybody always pits us against each other, and I don't know why they do that. They don't do that with dudes," Clarkson continues. "They only do that with females. And like, we don't even know each other well enough to do that. But I'd love to have her there in person. It was during COVID, so it was over Zoom. Which is fine, but it'd be cool [to have her as an in-person guest.]"
See Kelly Clarkson + Carrie Underwood Together on the Red Carpet