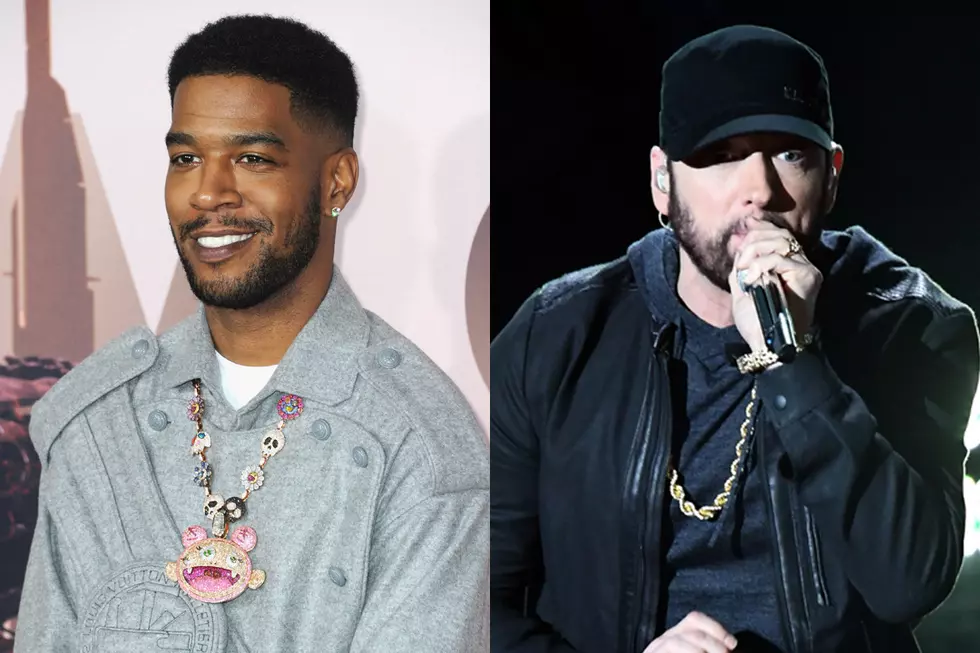 Kid Cudi to Drop New Song With Eminem on Friday
Kevin Winter, Getty Images (2)
On Wednesday afternoon (July 8), Cudder's daughter, Vada, announced that Cudi is dropping a new single called "The Adventures of Moon Man and Slim Shady" on Friday (July 10).
In the announcement, which was made in a video Kid Cudi posted to his Instagram account today, Cudder's daughter is cheerful as she lets loose the news. "Hey, this is Vada, I'm here to say that my daddy's new single, 'The Adventures of Moon Man and Slim Shady' is coming out Friday. Bye," she says in the video. The song title confirms the presence of Em.
There aren't any other details about the new song as of yet, but the track will mark the first Cudi and Em collab, and that's exciting enough in itself.
This news arrives after Cudi requested Shady's help on Twitter this past May. In the tweet, which didn't come with much context, Cudi wrote, "@Eminem rap God. Help!" Em never responded with a tweet of his own, but it looks as though the new song could have been a result of Cudi's tweet.
See Best Hip-Hop Projects of 2020 So Far