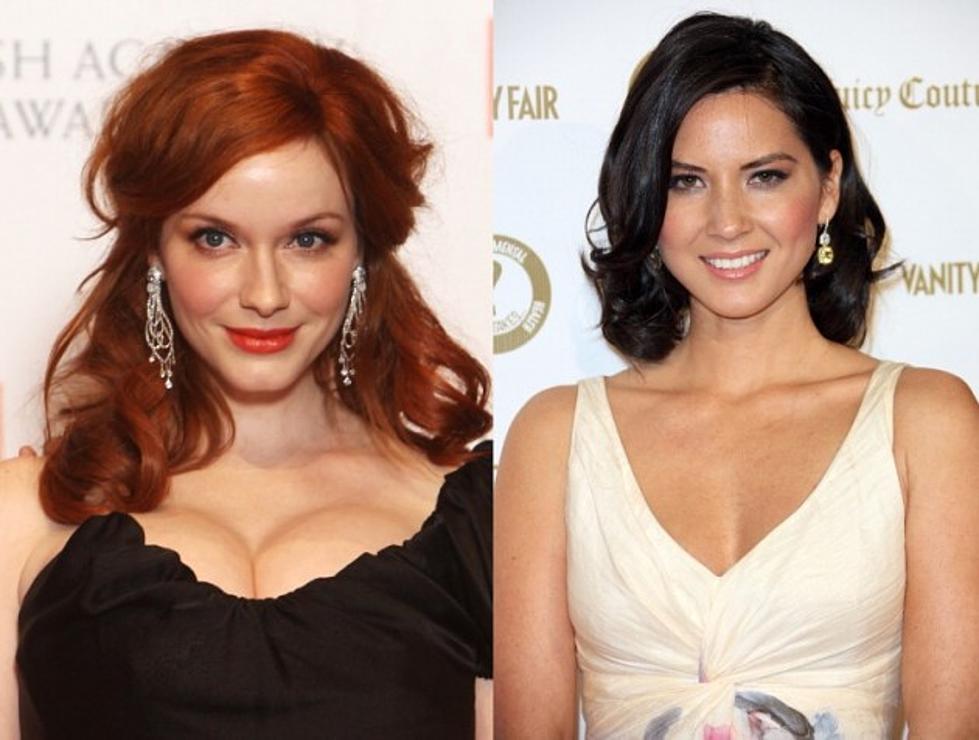 Latest Celebrity Cellphone Hacks: Christina Hendricks and Olivia Munn
The hacking of a female celebrity's phone has quickly become a disturbing trend in Hollywood.  Hoping to come across revealing pictures of the stars, hackers have found their way into the phones of women like January Jones, Michelle Trachtenberg, and Sarah Silverman.  Luckily for those stars, the didn't keep intimate photos on their phones.  The same cannot be said for women like Scarlett Johansson and Blake Lively, who were completely revealed with hacked photos of them started going around the Internet.  Over this past weekend, the phones of both Christina Hendricks and Olivia Munn were hacked, and revealing pictures made their way to Internet sites.
This weekend on a website called "Motherless", an anonymous user posted a series of candid shots of both "Mad Men" star Christina Hendricks, and former G4 Television star and "Daily Show" correspondent Olivia Munn, including alleged topless shots of both.  Munn's pictures were the first to show up on the Internet, with Hendricks' photos following just a few hours later.  Reps for the "Mad Men" star quickly told TMZ that Hendricks' phone was indeed hacked, with several photos being taken.  However they insist that the topless picture is not of Hendricks, but an impostor.  As the face of the woman cannot be seen in the picture, that is a good possibility.  An official statement has not been given by Munn or her reps, but sources close to Munn told TMZ the same kind of story as Hendricks, that her phone was hacked and the topless photo, which the woman's face cannot be seen, is not of Munn.  Hendricks' reps confirmed that the authorities have already been alerted and an investigation is already under way.