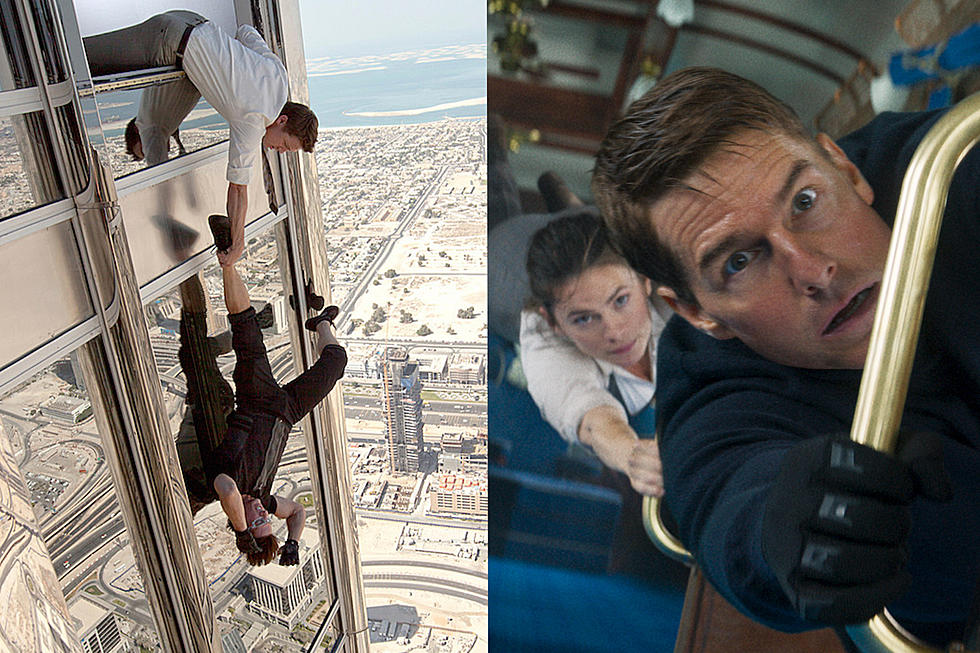 Every Reference to the Past 'Mission: Impossible's in 'Dead Reckoning Part One'
Paramount
ˆWe cannot escape the past. Some of us are doomed to repeat it."
That's a line from Mission: Impossible - Dead Reckoning Part One, and it is a fitting one. The two-part Dead Reckoning is rumored to be the final two entries in the series, at least in this form. Whether Dead Reckoning is really the final farewell for Tom Cruise's super spy Ethan Hunt, or whether Cruise goes on to make eight more of these, Dead Reckoning plays like a kind of greatest hits compilation for the Mission: Impossible franchise, with characters, dialogue, sequences, locations, and even specific shots and camera angles that are heavily inspired by each of the six movies that preceded it.
READ MORE: Our Mission: Impossible - Dead Reckoning Part One Review
The list below contains all of the allusions to the earlier Missions inserted into Dead Reckoning Part One. Some are pretty obvious, others are quite subtle. But they are all part of Cruise and writer/director Christopher McQuarrie reckoning (sorry) with the franchise's long history. (Please be aware that it does contain some spoilers for Dead Reckoning.)
Every Reference to the Past Mission: Impossible Movies in Dead Reckoning Part One
Mission: Impossible - Dead Reckoning Part Two is scheduled to open in theaters on June 28, 2024. I expect even more references to the earlier movies. In fact, I wouldn't be shocked in the slightest if Ethan Hunt needs to hang from a ceiling on a wire to defeat "The Entity," a la the Langley heist from the first Mission: Impossible. We cannot escape our pasts. And some of us are doomed to repeat them.
Movies That Changed Genres Halfway Through
These movies looked like one thing — only to shift into a totally different genre in the middle.