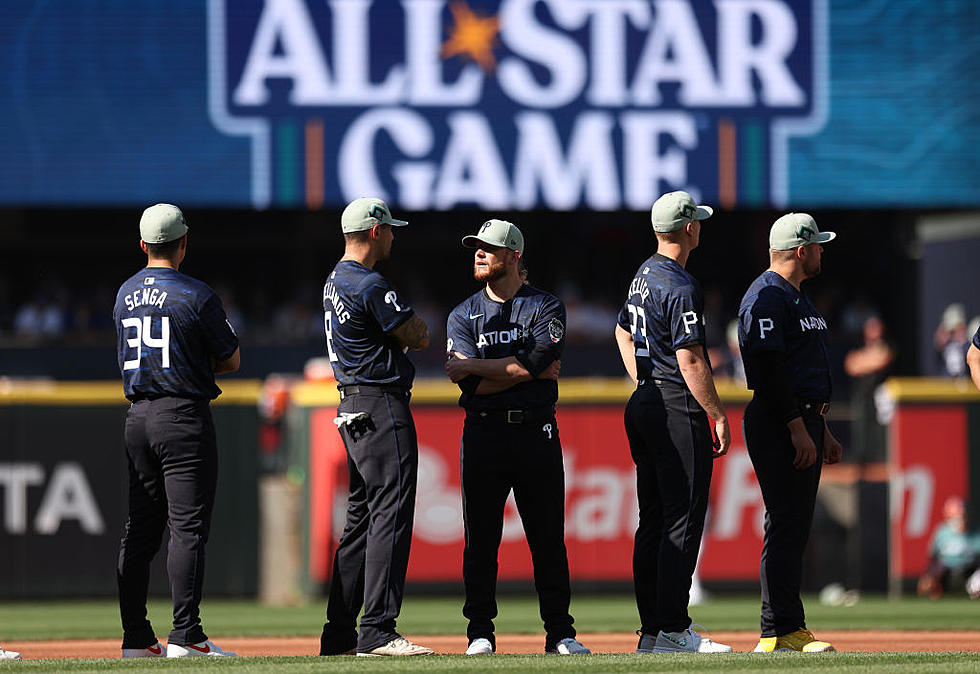 MLB Releases Hype Video for 2024 All-Star Game in Texas
Getty Images
I really want to go to next year's All-Star Game, but I'm scared even to ask how much tickets will cost.
As a baseball fan since I was a wee lad back in the 80s, the All-Star Game has always been special to me. Yes, it's an exhibition game and some will say it's meaningless, but not to me.
I love sports and watching the best of the best compete is as good as it gets for me.
And no, I did not like it when Major League Baseball decided to attempt to make it more enticing by awarding the winning league home-field advantage during the World Series. I was so glad when they scrapped that terrible idea.
As a Ranger fan, it was incredibly frustrating that the St. Louis Cardinals had home-field advantage in the 2011 World Series when the Rangers had the better record. Sure, no one knows if the result would have been different otherwise, but I feel like it made a huge difference.
Anyway, I digress.
The good news is that the best of the best will gather at Globe Life Field in Arlington, Texas for my beloved Home Run Derby and the ensuing All-Star Game in July of 2024. And I, for one, can't wait to see it – even if it is from my couch.
LOOK: MLB history from the year you were born
Stacker
compiled key moments from Major League Baseball's history over the past 100 years. Using a variety of sources from Major League Baseball (MLB) record books, the Baseball Hall of Fame, and audio and video from events, we've listed the iconic moments that shaped a sport and a nation. Read through to find out what happened in MLB history the year you were born.
CHECK IT OUT: 100 sports records and the stories behind them
The Best and Worst Jersey for Every Professional Dallas Sports Team
Only focusing on the big four and I know my choices will piss A LOT of people off. I like weird s*** and I think my taste in jerseys will show this.