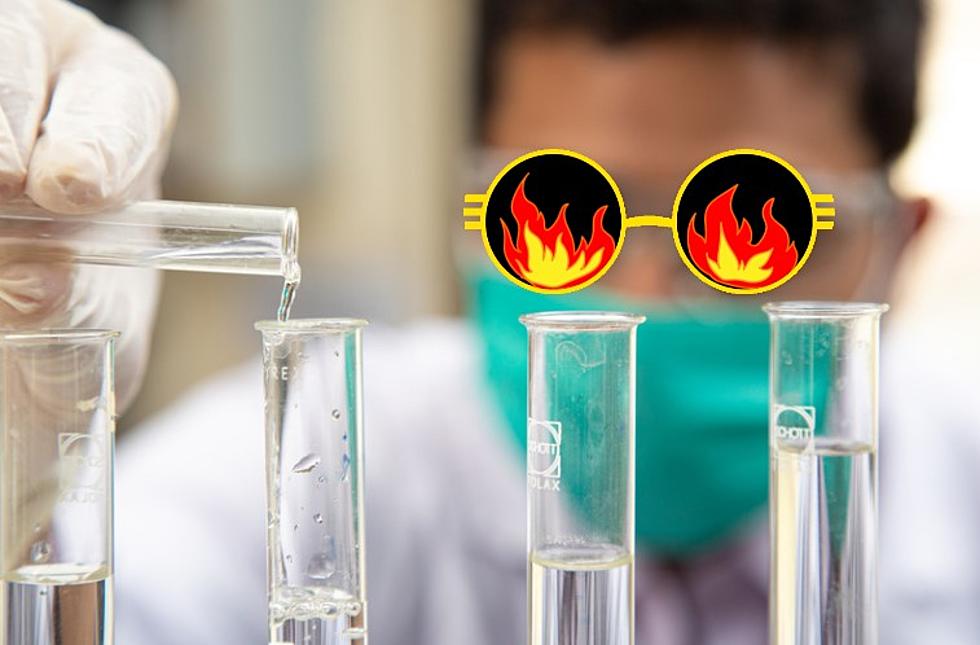 North Texas Teacher Resigns After Science Experiment Burns Student
Unsplash User Talha Hassan
Science experiment day was always the best in school. Looks like one teacher didn't take the proper precautions when trying something in the lab.
I am sure every school in Texas is stocked up on hand sanitizer right now and it looks like one teacher in Granbury put some of that to use in a chemistry experiment. The video below is a good explanation of the experiment.
Basically the alcohol in the sanitizer catches on fire, but the water in the hand sanitizer prevents the object it is on from being burned. This allows you to "hold fire" for a few seconds without being burned. The teacher was showing this to several students and allowed them to try it out.
According to CBS DFW, you can see in the video above, one student suffered third degree burns. They also show what the experiment looked like for other students. Where the student flails their hands quickly to put the fire out. According to CBS DFW, the student panicked and the fire caused some pretty severe burns when they didn't put it out.
Granbury ISD released a statement on the situation, "Given that this is a personnel matter and we must follow federal requirements regarding student confidentially, we are not able to provide more details. The matter has been under investigation by the City of Granbury fire inspector/investigator."
I would say if anyone is planning to try this experiment, have a bowl of water or sink nearby. If you let that stuff sit in your hands, it's eventually going to burn.
See How School Cafeteria Meals Have Changed Over the Past 100 Years
Using government and news reports,
Stacker
has traced the history of cafeteria meals from their inception to the present day, with data from news and government reports. Read on to see how various legal acts, food trends, and budget cuts have changed what kids are getting on their trays.
KEEP READING: 50 activities to keep kids busy this summer