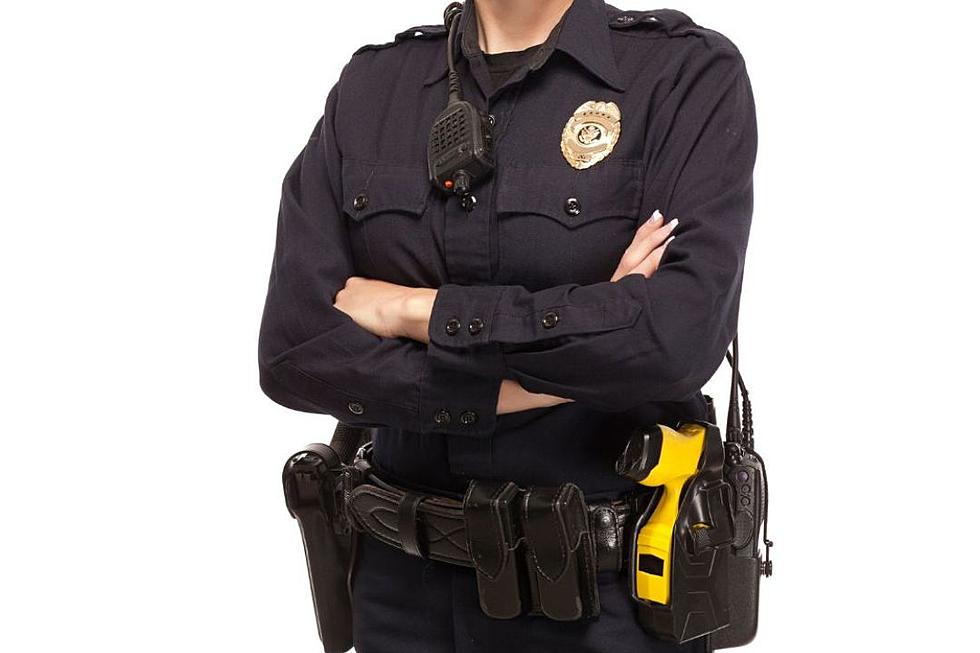 Rapper Goes Viral for Tense Stare Down With 'Cop'
ThinkStock via Getty Images
While there are times when we may loathe the idea of scrolling the internet, sometimes it redeems itself with a real-life moment that is hysterically relatable.
On Twitter, a rapper is going viral after an intense stare-down with a cop, or so he thought.
What was supposed to be a quick gas station snack run turned into a viral sensation now sweeping the internet, all thanks to @ceosonson.
Sharing their experience with Twitter, @ceosonson explains that they went into the gas station to buy gummy bears, and when they were leaving, they noticed someone making eye direct eye contact.
"So, I said, 'Heyyy how you doing?'" @ceosonson wrote.
"Five seconds go by, and now we [are] just staring at each other," the rapper explained, adding, "I mumble under my breath like, 'Oh, so this woman ain't gonna speak, huh.'"
The man was trying to be polite, but the person who was dressed like a cop kept staring at them without muttering a single word or pleasantry.
READ MORE: 'Bigfoot' Spotted on Google Earth
The interaction could have been more cooperative, and @ceosonson decided to give them one more attempt for a less awkward exchange before exiting the store.
"She had a lot of nerve to be staring me down like that," he explained.
"Well, anyways, I continued to stare back at her until I started walking out the door, and GUESS WHAT? It was an MF cardboard of a police officer."
This level of bamboozlement shocked the stunned man, and he had to share the laughable situation with his followers on socials.
In his defense, the cardboard cutout looks surprisingly real.
We love an overshare of an embarrassing story. So let us know your "we've all been there" tale! Connect with PopCrush on Facebook or Twitter.
Celebrities Who Have Been Arrested