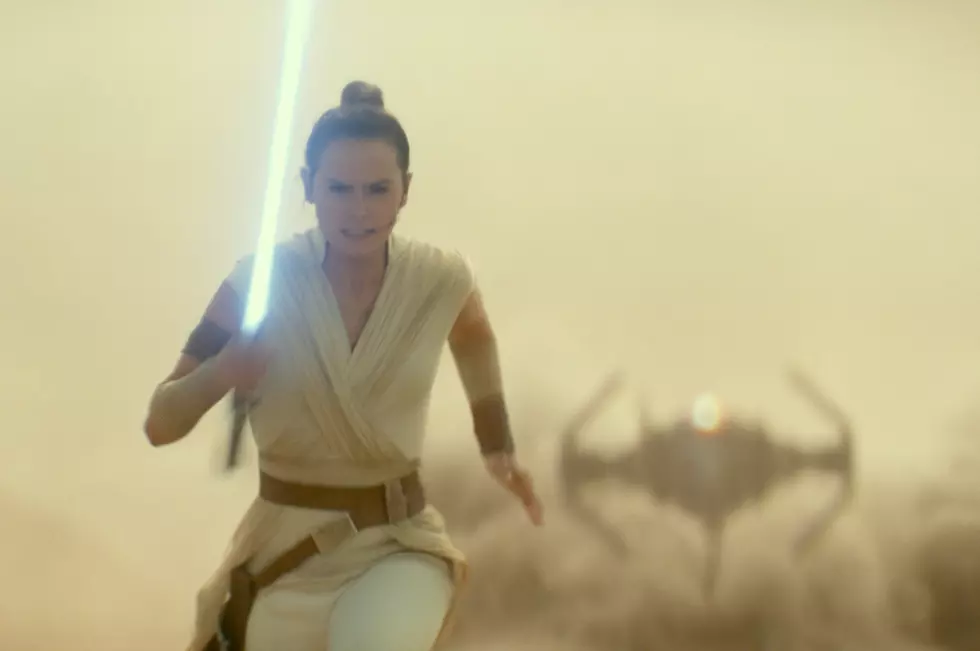 Daisy Ridley's Rey Will Return in a New 'Star Wars' Movie
Lucasfilm
Episode ... X?
Among the new movies just announced for the Star Wars galaxy at Star Wars Celebration in the U.K. was an as-yet untitled sequel to Star Wars: The Rise of Skywalker. The title character of that movie was Rey ... well, by the end of the movie she wanted to be known as Rey Skywalker, the last of the Jedi. (Jedi have a habit of having one last Jedi, then finding a bunch more Jedi, it's kind of their thing.)
What happens next in Rey's story? We will finally find out in a new big-screen film, that will star Daisy Ridley back as Rey. The movie is being directed by Sharmeen Obaid-Chinoy, which means this is the same project we've been hearing rumors about for months involving the various writers involved with its screenplay. We first got reports that Damon Lindelof was working on the movie — but late last month came word that he had left the project and Peaky Blinders creator Steven Knight was instead attached to the script.
READ MORE: The Weirdest Star Wars Toys Ever Made
The Rey film was one of three new Star Wars movies announced at SWCA — although they are not a trilogy. The other two are a movie about the "dawn of the Jedi" set thousands of years before the other films, from director James Mangold, and a Dave Filoni production that will wrap up all the storylines from the Disney+ Star Wars series including The Mandalorian, The Book of Boba Fett, and the upcoming Ahsoka. So this Rey project is the only true sequel to the earlier Star Wars movies on the horizon. It is also the one that takes place the furthest into Star Wars' timeline.
The next Star Wars movie was scheduled to be released in theaters on December 19, 2025. If this movie comes together quickly, it could theoretically meet that deadline. But it would be pretty tight.
Actors Who Were Wasted in Star Wars Roles
These wonderful stars have appeared in Star Wars movies and shows, but only in parts so small they left us disappointed.