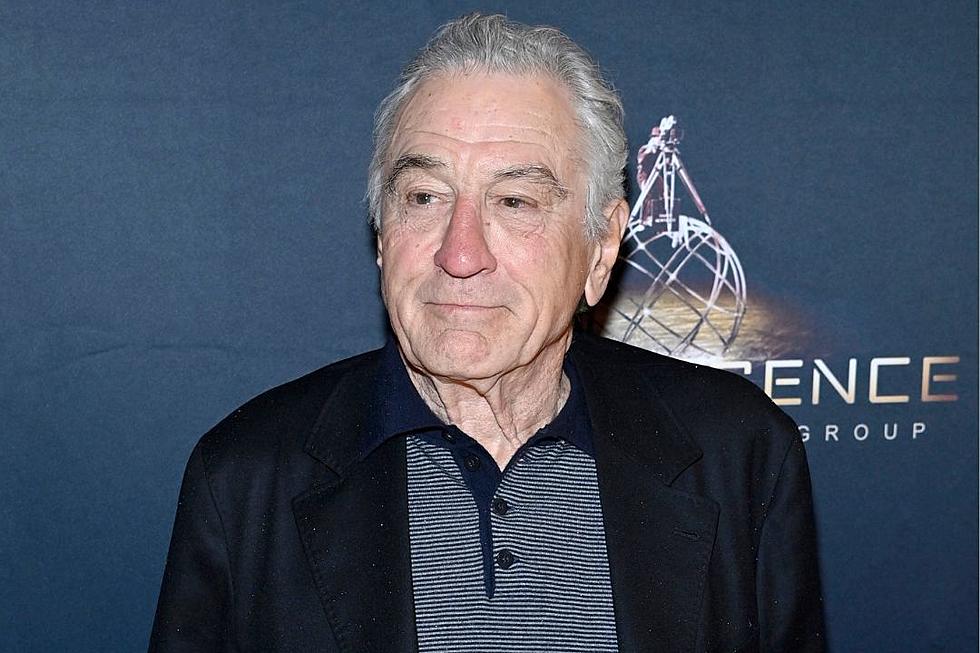 Robert De Niro Welcomes Seventh Child With New Baby at Age 79
Roy Rochlin, Getty Images
Robert De Niro, 79, just welcomed his seventh child.
De Niro confirmed the news of his brand new baby during an interview with Entertainment Tonight Canada to promote his upcoming film, About My Father.
When the interview remarked that the actor has six children, De Niro corrected her, saying, "Seven, actually. I just had a baby."
The Oscar-winning actor also discussed his parenting skills in the interview, noting he doesn't consider himself a "cool dad" but that he believes in "being loving with [his] kids" while sometimes being "stern about stuff."
READ MORE: Robert De Niro's House Burglarized While Actor Is Home
"You know, my kids disagree with me at times, and they're respectful. My daughter, she's 11, she gives me grief sometimes, and I argue with her. I adore her, but, you know. And my youngest now, that'll be more to come. But, that's what it is," De Niro shared.
Below, find out more about the The Godfather Part II star's other kids and his rumored girlfriend.
How Many Kids Does Robert De Niro Have?
Robert De Niro has seven children as of May 2023.
He shares two children — Drena, 51, and Raphael, 46 — with his first wife, Diahnne Abbott. He's also father to twin sons — Aaron and Julian, 27 — with ex-girlfriend Toukie Smith, as well as Elliot, 25, and Helen, 11, with his ex-wife of 20 years, Grace Hightower.
Most recently, he welcomed an unnamed new baby in 2023.
Who Is the Mother of Robert De Niro's New Baby?
While the identity of Robert De Niro's new baby's mother has not been revealed, many fans believe it's Tiffany Chen, the actor's rumored girlfriend.
The two have been spotted together on multiple occasions, including on the set of De Niro's 2023 film Tin Soldier and out celebrating the actor's 78th birthday in 2022, according to The Sports Grail.
Who Is Robert De Niro's Rumored Girlfriend Tiffany Chen?
Chen is a Tai Chi instructor with a background in figure skating, ballroom dance, Hula dance, swimming and gymnastics, according to Just Jared.
According to her official bio, Chen learned Tai Chi from her father, Grandmaster William C. C. Chen, and has won 43 gold medals throughout her martial arts career.
How Old Is Tiffany Chen?
The age of the martial arts instructor is currently unknown. According to this article, however, she was 16 in 1994, which would make her about 44 or 45 years old today.
How Did Robert De Niro and Tiffany Chen Meet?
The alleged couple met on the set of Robert De Niro's 2015 film The Intern, which co-starred Anne Hathaway. Tiffany Chen played a martial arts instructor in the movie.
The pair were first romantically linked in 2021, following De Niro's 2018 divorce.
Celebs Who Kept Their Children Away From the Public