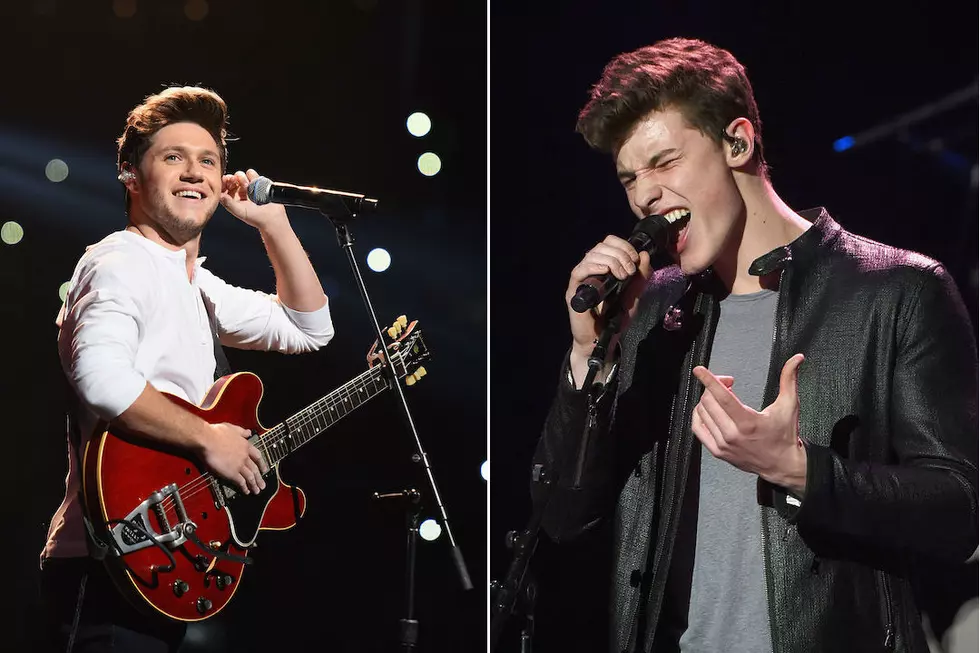 Hold Up! Are Shawn Mendes and Niall Horan Collaborating Together?
Dave Kotinsky/Larry Busacca, Getty Images
On Monday (January 21), Shawn Mendes and Niall Horan got the Mendes Army and Directioners all riled up when they hinted at a possible collaboration.
It all started when a fan asked the former One Direction star if he is ever going to release a song with the Canadian pop star (and also posted a pretty epic picture of the two hanging out).
"We're going to try." Niall replied simply.
Shawn didn't like that answer very much and decided to chime in himself. "We ARE going to!" he wrote, retweeting Niall's unenthusiastic answer. "Let's do it then," was the response. Niall's 1D bandmate Liam Payne also got in on the fun and asked if he could play triangle, so if that doesn't actually end up happening we're going to be very disappointed.
Check out the full interaction below.
20 Best Albums of 2018