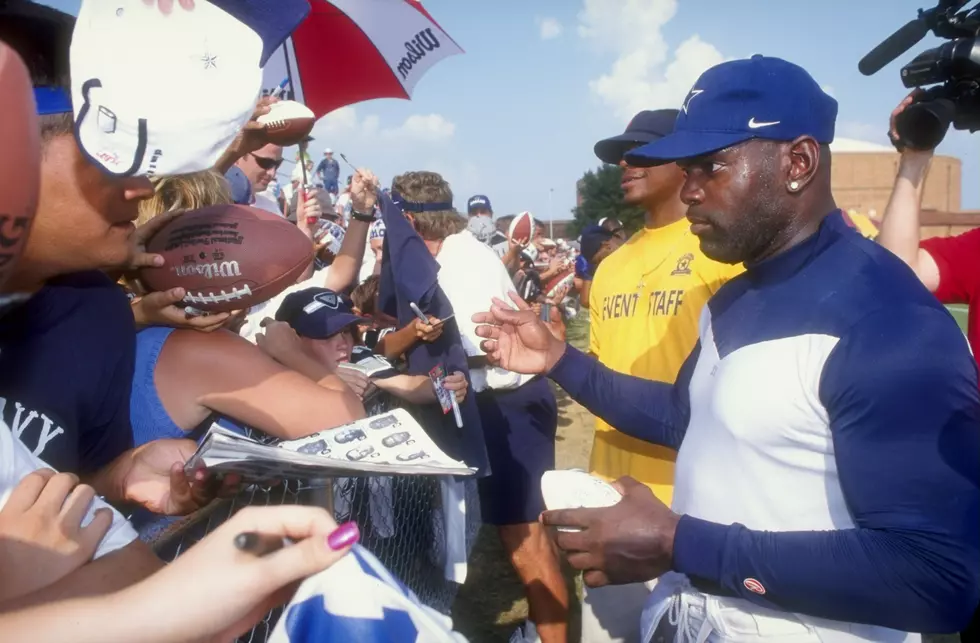 Sign this Petition to Try to Bring the Dallas Cowboys Back to Wichita Falls for Training Camp
Getty Images
The twentieth anniversary of the training camp is right around the corner. Let's try to bring the Boys back here to mark the occasion. 
A couple of years ago, I did a story for a Throwback Thursday type thing. Where I shared some photos I found of the Dallas Cowboys training camp. I started out by saying, 'What do I have to do to make this happen again?' I wasn't kidding. So here is my idea.
We will start a petition. If I get enough signatures, I will send it off to the Dallas Cowboys organization. I need your help on this one, so share this story. Hopefully, we can get the Boys back in the Falls
So you click the link below, fill out the info on the right, and click Submit. Takes ten seconds. So if you're a diehard Cowboys fan like myself, fill it out and share with friends.