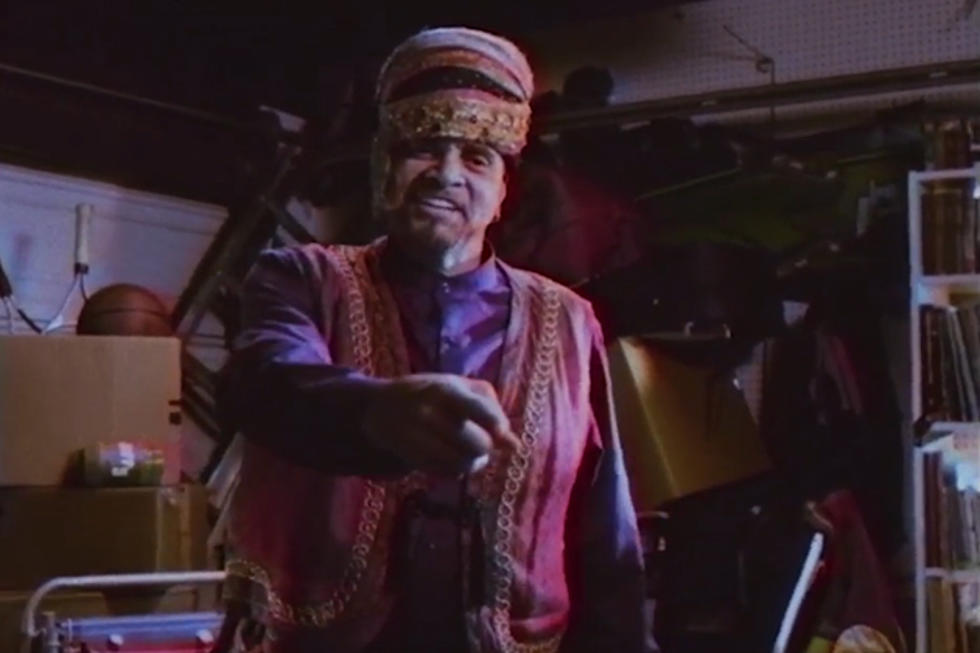 Sinbad's Genie Movie Dominates April Fools' Day [VIDEO]
YouTube
Sinbad's non-existent 90s genie movie, 'Shazaam', ended up being a common thread on several websites for April Fools' Day this year.
If you aren't familiar with it, there's a strange phenomenon of many people remembering a movie from the 90s that doesn't actually exist, a genie movie starring comedian Sinbad. People swear they've seen it, remember seeing the box art on the shelf at Blockbuster video, and even promotional pictures of Sinbad in a turban have been released online. Sinbad himself denies ever being in such a movie, explained that the turban pictures came from when he hosted a 'Sinbad the Sailor' movie marathon on TNT, and even offered $5,000 to anyone who can prove the film's existence. And for April Fools' Day, no less than three websites successfully used 'Shazaam' as their joke.
First, ThinkGeek regularly wins on April Fools' Day with joke products that many people actually want, and even some that ultimately end up becoming real products. However, this one likely will never come to be. For $24.99, patrons at ThinkGeek were offered a mint condition VHS copy of Sinbad's infamous film,
Next, Texas-based podcast Junkfood Cinema took things one step further, actually reviewing the film. Brian Salisbury and his co-host, 'Doctor Strange' writer C. Robert Cargil, teamed up with their guest and friend, author and co-star of the popular YouTube show 'The Modern Rogue', Jason Murphy to review the non-existent film. Under the guise of having seen a 35mm copy of the film at the Alamo Draft House, the trio go on for half an hour about how surprisingly dark and serious the film is. [NSFW Language]
And saving the best for last, College Humor actually found the movie... sort of. Teaming up with Sinbad himself, College Humor produced a short clip from the film, said to have been discovered on a VHS picked up during a Blockbuster Video closing sale. According to the story, the tape had been mistakenly recorded over, leaving only a two minute segment of the film where the two children find a genie's lamp once owned by their mother.