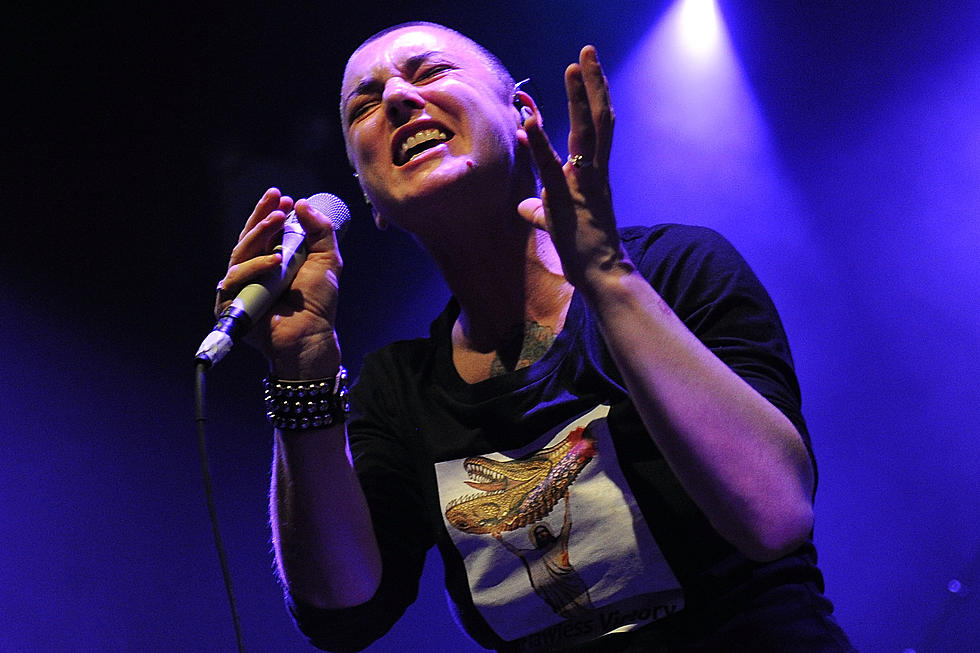 Sinead O'Connor Documentary Can't Use 'Nothing Compares 2 U'
Jason Kempin, Getty Images
A new documentary chronicling the life of Irish singer Sinead O' Connor was denied use of a song that had a tremendous impact on her career: Prince's "Nothing Compares 2 U."
O'Connor first recorded the track for her 1990 album I Do Not Want What I Haven't Got. It became one of her most successful hits, debuting at No. 1 on the Billboard Hot 100. But apart from a few chords, the upcoming documentary film Nothing Compares does not include the song. According to a title card that appears at the end of the film, "The Prince estate denied use of Sinead's recording of 'Nothing Compares 2 U' in this film." There has been no further comment from the estate regarding use of the song.
Directed by Irish filmmaker Kathryn Ferguson, the movie does include a wide range of largely unseen archival footage, as well as new interviewers with the singer. "As an Irish woman, Sinead's story and incredible music have been a huge inspiration to me," Ferguson said in a statement (via Rolling Stone) last year.
O'Connor's relationship with "Nothing Compares 2 U" and its original writer was notably complicated. The track itself, she said, was something she considered a tribute to her late mother, who died when O'Connor was just 16. "My cover of Prince's 'Nothing Compares 2 U' was something I was always - and am always - singing to my mother," O'Connor wrote in her autobiography Rememberings. "Every time I perform it, I feel it's the only time I get to spend with my mother and that I'm talking with her again. There's a belief that she's there, that she can hear me and I can connect with her."
But O'Connor's personal connection to Prince was much more volatile. In one infamous encounter, Prince allegedly physically attacked O'Connor in what she later described to The Guardian in 2021 as "the scariest thing I've seen in my life."
"I think he would have beat the shit out of me," she said, "he was sitting on a chair by the front door and he wouldn't let me out. His irises dissolved and his eyes just went white."
The premiere of Nothing Compares arrives just a few weeks after O'Connor revealed news that her 17-year-old son had died by suicide. "My beautiful son, Nevi'im Nesta Ali Shane O'Connor, the very light of my life, decided to end his earthly struggle today and is now with God," the singer tweeted in early January. "May he rest in peace and may no one follow his example."
What Happened to the Artists of Paisley Park Records?