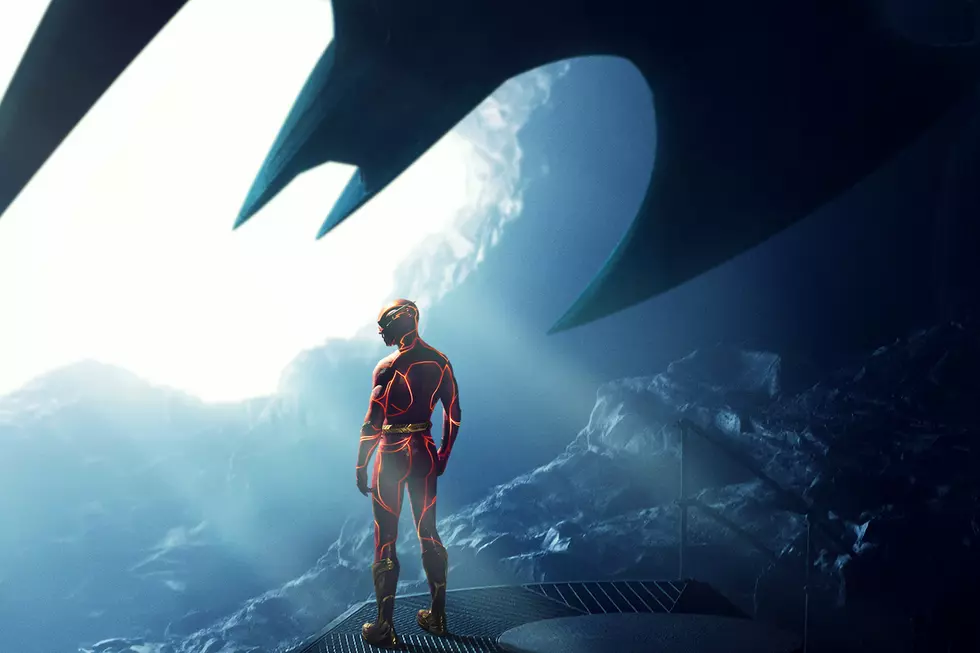 'The Flash': Every Plot Hole and Unanswered Question Explained
Warner Bros.
We've heard from our readers and viewers, and they have a lot of questions about The Flash. They want to know who killed Barry's mom, how the Flash got his powers back from a lightning bolt, why Flash's speed lightning is different colors (blue or yellow) at different points in the movie, why Barry's dad's alibi was not good enough at the beginning of the movie, and why it mattered how it was changed by the end of the movie, and — SPOILER ALERT — what that George Clooney cameo at the end of the film was all about.
That's what our latest DC Comics video covers in incredibly nerdy detail. In it, we go through all the possible plot holes and questions that we've received through ScreenCrush's social channels, and we do our best to answer and explain all of them. How did we do? Well, you watch the video below and decide for yourself:
READ MORE: Every DC Comics Movie Ever Made, Ranked From Worst to Best
If you liked that video on all the plot holes and unanswered questions in The Flash (and how to possibly explain and answer all of them), check out more of our videos below, including our spoiler review The Flash and our attempt to pinpoint why the film faltered at the box office, all the Easter eggs we found in The Flash, and one on the ending of The Flash and what it means for the future of DC movies. Plus, there's tons more over at ScreenCrush's YouTube channel. Be sure to subscribe to catch all our future episodes. The Flash is now playing in theaters everywhere.
The 10 Most Ridiculous Tropes In Action Movies
Good luck finding an action movie that doesn't have at least a few of these stereotypes.