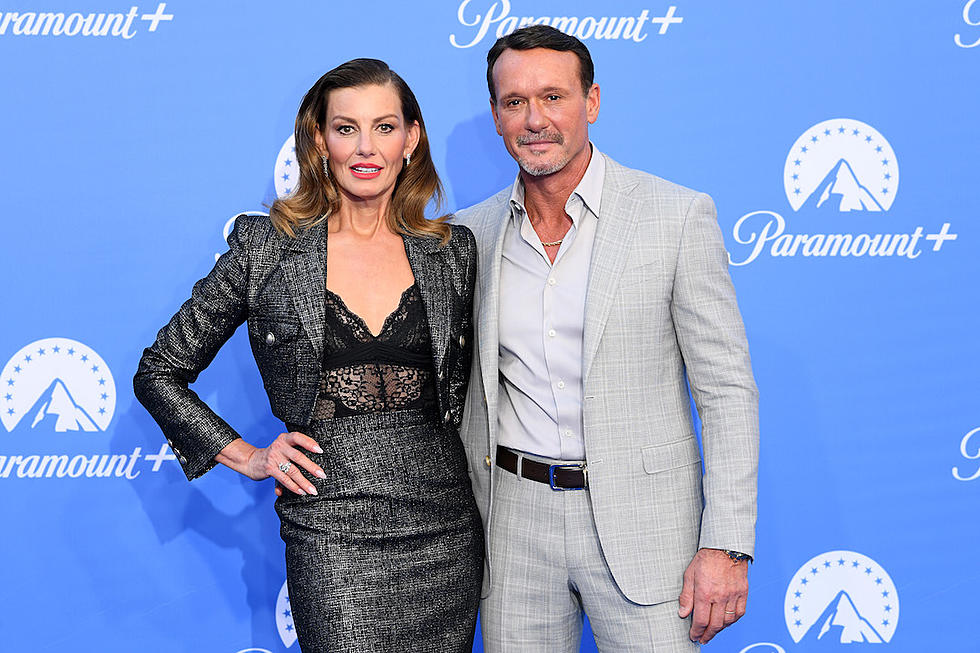 Tim McGraw + Faith Hill's '1883' is No Longer Just For Streaming
Joe Maher, Getty Images for Paramount+
Fans looking to revisit the world of 1883 this summer are in luck: The limited series Yellowstone prequel is coming to the Paramount Network for a special broadcast in June.
According to Deadline, the broadcast will offer a full re-telling of 1883's 10 episodes, which aired between December 2021 and February 2022. The show, which stars Tim McGraw and Faith Hill as main characters James and Margaret Dutton, follows an earlier generation of the Dutton family as they forge ahead on a stark westward journey through the American frontier, hoping to find the promised land in Montana.
Created by Yellowstone's Taylor Sheridan, the show originally premiered as the origin story of the Yellowstone Ranch, detailing how the family came to own the land that Yellowstone's plot lines revolve around.
1883 also stars Sam Elliott, Billy Bob Thornton, Isabel May and others. The new Paramount Network broadcast will offer "extended featurettes at the end of each episode," according to Deadline's report.
News of the new broadcast follows the announcement that Yellowstone will wrap after Season 5. The runaway hit show is currently halfway through that season but has paused, with the much-anticipated fifth season set to return in November 2023.
Yellowstone star Kevin Costner has been in a standoff with show producers since February, due to the fact that the parties have been unable to come to an agreement over Costner's shooting schedule for the second half of the season. Multiple reports suggest that showrunners have considered killing off Costner's character, also hinting that Matthew McConaughey is in talks to star in the next Yellowstone sequel.
Though Yellowstone itself may be coming to an end, the show universe will live on. A new sequel is planned to get underway soon after Yellowstone wraps, with the cast for the next leg of the Dutton family's journey expected to be announced "shortly."
Yellowstone has had country connections ever since its first season, frequently tapping country artists like Jackson Dean and William Prince to contribute to its soundtrack. In addition to singing on the soundtrack, Lainey Wilson has a character arc on Season 5: She plays a musician named Abby on the show.
PICTURES: See Inside Kevin Costner's Spectacular Colorado Ranch
Yellowstone star Kevin Costner lives the ranch life when he's off the set of the hit show, too. The Oscar-winning actor owns a 160-acre ranch in Aspen, Colo., that's a spectacular getaway, complete with a main residence, a lake house and a river house.
The luxury retreat also features a baseball field, a sledding hill, an ice rink, multiple hot tubs and views of the Continental Divide. The ranch property comfortably sleeps 27 people, and it's currently available to rent for 36,000 a night.
22 'Yellowstone' Facts You Probably Didn't Know
How big of a fan of
Yellowstone
are you? These 22 facts about the Paramount Network show are sure to stump even the most dedicated viewers. They're almost all about the cast members and their real-life passions and roles. John's kids? Beth's accent? Rainwater's guitar playing? Tate's spoilers? It's all part of this list of 22 Facts You Probably Didn't Know About Yellowstone.