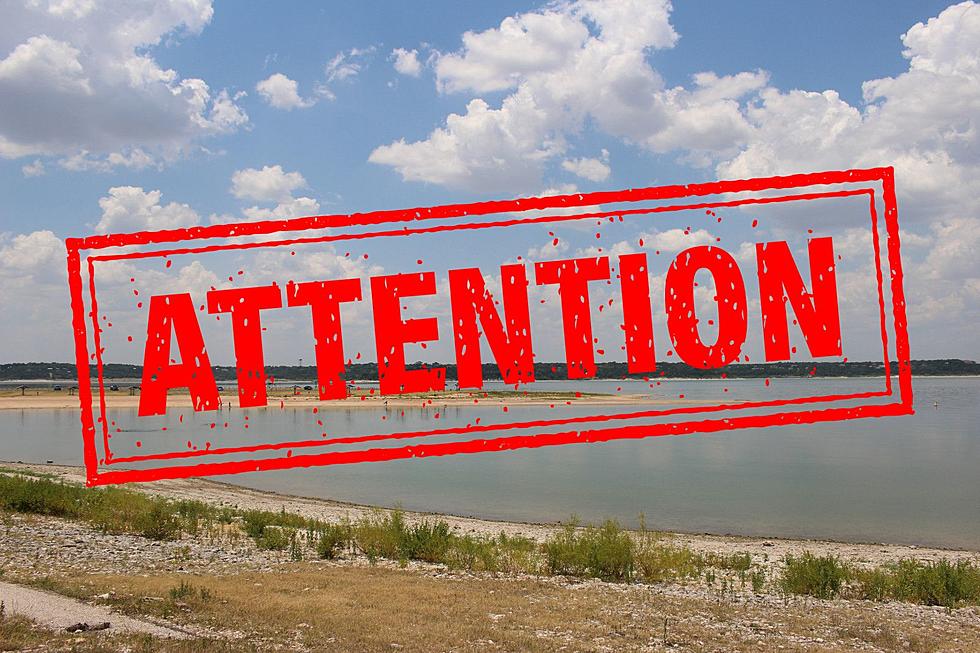 City of Wichita Falls Warns of Threat of Deadly Water Infection
Townsquare Media Killeen/Temple
Use caution if you plan on jumping in an area lake or river this summer.
In a press release, the City of Wichita Falls is warning citizens about a fatal waterborne disease caused by an amoeba known as Naegleria fowleri. It's possible the amoeba could be present in natural bodies of water here in the area.
During summer months, people (especially children) are susceptible to infection when water containing Naegleria fowleri is forcibly injected into sinus cavities while playing in the water. The amoeba can then lead to a disease known as Primary Amebic Meningoencephalitis (PAM).
It's important to point out that coming into contact with Naegleria fowleri is common in natural bodies of water. However, infection is rare due to the fact that it can only occur when the amoeba enters through the nose.
The best protection against infection is to wear a nose clip or hold your nose while jumping or diving into the water. Also, you should never swim or play in warm, muddy, stagnant water.
Contact your healthcare provider if you or someone you know experiences the following symptoms within a couple of days of recreation in a natural body of water:
Headache
Fever
Nausea and/or Vomiting
Symptoms that may occur later may include:
Stiff neck
Confusion
Loss of balance
Disorientation
Hallucinations
Seizures
Naegleria fowleri is not typically found in swimming pools or hot tubs that are properly cleaned and maintained.
For more information visit the CDC's website or the Texas Health and Human Services website.
5 Texas Myths That Aren't Really Myths
Sure, texas isn't short on folklore. But there are many things people from outside Texas believe are myths, but are actually true.
10 Must-Try Food Stops, From Houston, TX to Dallas, TX
The 8 Best Small Towns in Texas for a Charming Getaway
8 Best Small Towns in Texas for a Charming Getaway