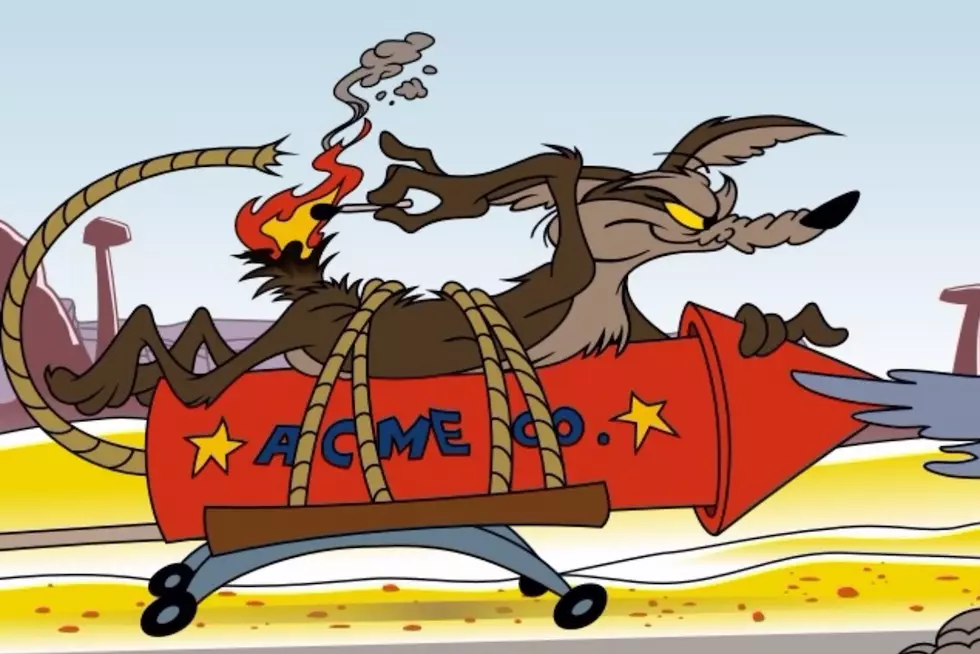 A Wile E. Coyote Movie Is Happening at Warner Bros.
Warner Bros.
Wile E. Coyote might be the most persistent animated villain of all time, and the hungriest. From anvils to explosions, nothing could stop the animated coyote from trying to catch the trickster Road Runner. Almost 70 years since the Looney Tune made his first on-screen appearance, he's now getting his very own movie.
An animated feature film about the determined coyote is currently in the works at Warner Bros. under the title Coyote vs. Acme. Deadline reports The LEGO Batman Movie director Chris McKay is on board as producer, while the studio has tapped Jon and Josh Silberman to write the script. The two brothers have writing and producing credits on CBS's Living Biblically, It's Always Sunny in Philadelphia, Fox's Bordertown, and Hulu's Deadbeat.
Wile E. Coyote first began chasing the Road Runner in the 1949 cartoon Fast and Furry-ous, and I desperately hope Warner Bros. changes the title of the new movie. Just imagine the crossover potential, with The Rock and Vin Diesel voicing animated Looney Tunes who ride atop sticks of dynamite and racing through the desert! Who needs NOS when you've got ACME explosives?
The Looney Tunes haven't been adapted into feature films that many times, so it'll be interesting to see how this story takes shape. Despite a few cartoons where Mel Blanc voiced the coyote (he has a very posh accent in this one), the character is mainly silent. So will this new movie let him talk? Will Road Runner just "Beep Beep" or get more lines? Will there be humans involved? Who knows, but with McKay on board hopefully this turns into something fun.