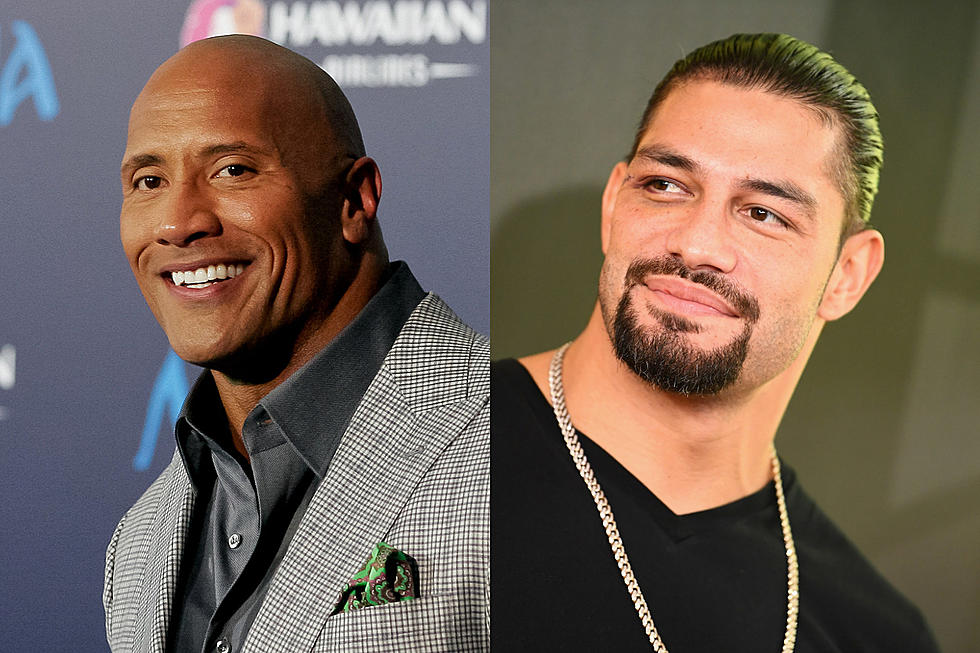 'Young Rock' Just Set Up WrestleMania's Main Event
Getty Images
A television show seemingly just set up — or at least very strongly hinted at — the main event that will likely headline WrestleMania next year: Roman Reigns and Dwayne Johnson — AKA "The Rock" when he's hanging out in his old stomping grounds of the WWE.
The show was, of course, Young Rock, which chronicles the loosely fictionalized adventures of Johnson before he hit it big in WWE and went on to become the biggest star in Hollywood. On the latest episode, there's a scene where said Young Rock is teased and taunted and put in a playful headlock by his cousin "Joe." That's a young Joe Anoaʻi, better known in WWE as Roman Reigns, the current WWE champion.
You can watch the scene below:
2023's WrestleMania will take place in Los Angeles at the SoFi Stadium. For months, there have been rumors that the show would be headlined by a match between Johnson and Reigns. The scene from Young Rock certainly isn't confirmation that it's going to happen, but it also won't do anything to slow those rumors down.
Johnson's last official match to date took place back at WrestleMania 32 in 2016, when he defeated Erick Rowan in an impromptu bout that lasted just six seconds. Technically, The Rock is retired, but you can't imagine the competitive Johnson would want his last match ever to be an unannounced, six-second squash when it could be the biggest match at one of WWE's biggest shows ever. And you can be sure WWE would want that match; it's just a matter of Johnson agreeing to do it amidst his incredibly busy schedule of acting and producing and Young Rocking and tequila distilling and working out and eating seven meals every day.
New episodes of Young Rock air Tuesdays at 8PM on NBC.
The Worst '90s Movies
We love the '90s. But not all '90s movies.