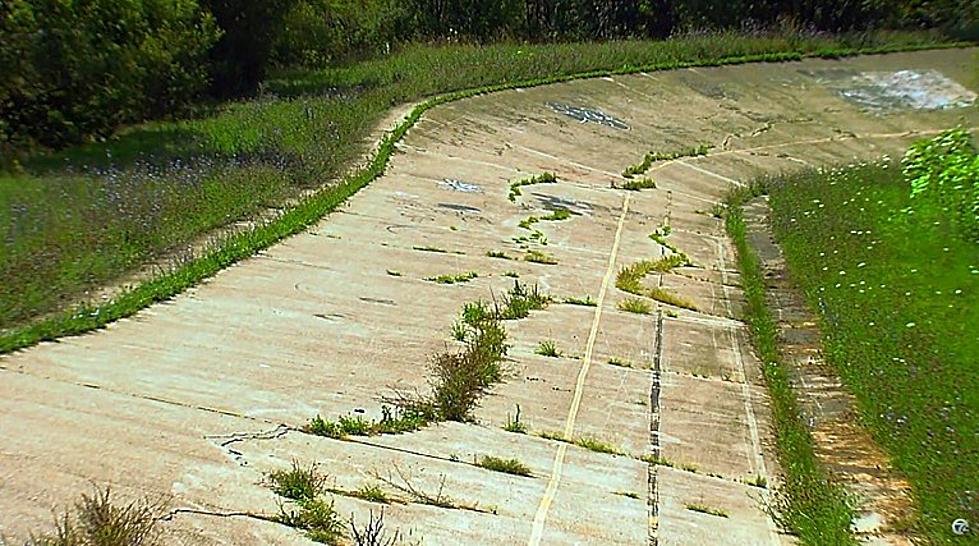 Take a Ride Around An Abandoned Bicycle Racetrack, the Dorais Velodrome, in Detroit
WXYZ-TV Detroit Channel 7, youtube
One of the most unusual abandoned sites in Michigan is not a house, store, factory, asylum, cemetery, restaurant, or mine: it's a bicycle track.
The Dorais Velodrome sits in Dorais Park in Detroit, near the corner of Outer Drive and Mound Road. It was constructed by the Michigan Bicycling Federation in 1969 for the purpose of cycle training classes and races.
A good number of Michigan cyclists who were trained at the Dorais Veldorome actually made it to - and competed at - the Olympics.
So what made this $50,000 track deteriorate so rapidly after it shut down? It was built specifically for bicycles and the pavement was not as thick as motor vehicle racetracks. After it closed around 1990, people would drive their cars and motorcycles on it, causing the pavement to split and crack. By the early 1990s, the track was in sad shape and wheels were in motion to renovate it for a cost of $700,000. But it was decided afterward to use that money and build a new one. That one was built 20 miles north in Bloomer Park, Rochester Hills.
So the Dorais Velodrome sat deteriorating even more of twenty years. Grass covered it up, and some residents in the area didn't even know it existed. In came The Mower Gang, who uncovered, weeded, and spiffed up the track in an attempt to preserve it. Even a few bike races returned for a brief moment in 2010, when "Thunderdrome" once again welcomed bicycles along with go-karts, mopeds, and scooters.
These days, it again sits abandoned, the cracks in the cement are still there, and grass is beginning to return and cover. It's still salvageable...
ABANDONED DORAIS VELODROME
MORE MICHIGAN ABANDONED SITES:
Abandoned Community
15 Michigan Abandoned Sites
Abandoned Stone Building in Bay Shore
Abandoned Blaine Street Synagogue, Detroit
Abandoned Calumet Radar Base
Abandoned Deer Acres Fun Park