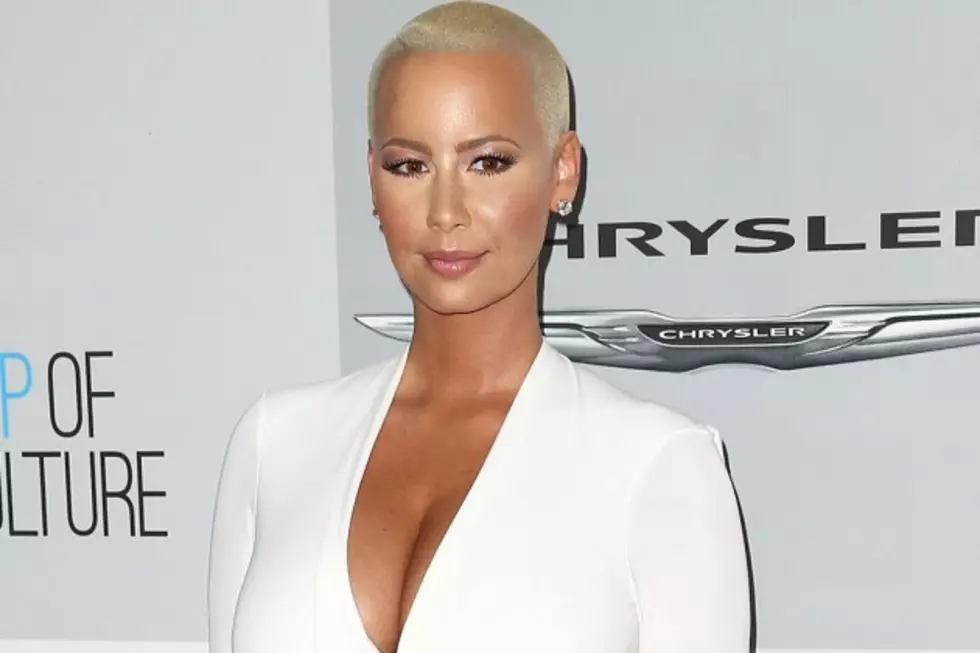 Amber Rose Organizes Slut Walk, Encourages Khloe Kardashian to Come
Imeh Akpanudosen, Getty Images
Amber Rose is organizing a Slut Walk set to take place in Los Angeles as a way to fight back against the misogyny she faces on a daily basis. Speaking with Entertainment Tonight, she detailed her reasoning behind organizing the walk, saying, "It's important for me because I deal with it everyday. I deal with it via social media, people out in the street. They don't quite understand why I post what I post and how I speak on social media."
In case you're unfamiliar, Slut Walk is a movement that started in 2011 in Toronto that was meant as a form of protest against sexual assault. More specifically, it's meant as a way to bring awareness to the fact that no matter what clothes a woman wears (be it something revealing or not), there is never an excuse for rape. The movement quickly spread throughout the world.
Amber went on to reference some unkind words Kanye West had for her during a recent interview when she said, "I just recently dealt with that with my ex saying that he had to take 30 showers after he's been with me. We were happy when we were together and now all of a sudden I'm getting slut shamed because we're not together anymore and it's unfair. And I feel like women deal with that constantly on a daily basis and I'm sick of it. And I'm here for my girls and we're going to do the Amber Rose Slut Walk this summer and it's going to be awesome."
Amber went on to say that Khloe Kardashian -- who she exchanged words with via social media -- is welcome to come to her Slut Walk. She said, "She can come to my slut walk too. I mean, I don't hate Khloe. I don't hate her." Referencing tweets she received from Khloe after Amber spoke out about 17-year-old Kylie Jenner's controversial relationship with 25-year-old Tyga, Amber said, "...because I was a dancer at a very young age -- yes, I could have totally minded my business when it came to her younger sister and her relationship; but me being a dancer at such a young age, dealing with older men gave me the humility and knowledge to speak on such a subject. So I can understand why it came across the wrong way to her. I get it. But that's a phone call she could have had with me."
She went to say that she had no problem with the Kardashians and would be receptive to a conversation with them if only they would reach out to her.