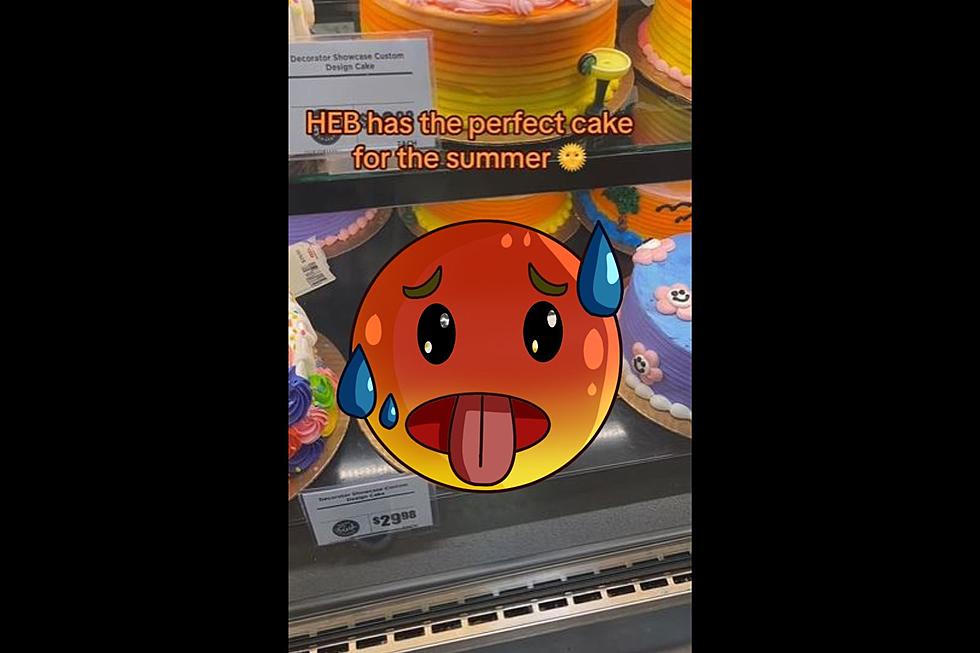 Cake Spotted at Texas Supermarket Has The Perfect Summer Message
TikTok: Emily Cormier Hinds
I really need to get one of these cakes.
Living in Wichita Falls, Texas, you fully expect to be miserable as soon as you step outside during the day this time of year. It stays so hot throughout July and August that any temperature below 100° feels nice and cool.
And everybody knows those triple-digit temperatures make folks a little more feisty than usual.
One thing I've noticed is that I can't quite handle extreme heat as well as I could when I was a younger lad. Partly because of a medication I started taking a few years ago, but I had noticed prior to that that I was becoming less tolerant to high heat.
So, when those temps do start to exceed the century mark, I get a little on the grumpy side…and so does my significant other.
Don't get me wrong, my wife and I rarely have a disagreement. But she does get an angry/frustrated look on her face when she has to go outside when it's hotter than Satan's breath out there. And I'm guessing I probably do as well.
That's why I couldn't help but nod my head in agreement when I came across a TikTok video featuring a cake spotted at an H-E-B in Hutto last week that was adorned with the message, "I'm sorry for what I said when it was 109° outside."
Because I know someone somewhere saw that cake and immediately placed an order for their own.
5 Texas Myths That Aren't Really Myths
Sure, texas isn't short on folklore. But there are many things people from outside Texas believe are myths, but are actually true.
LOOK: The most extreme temperatures in the history of every state
Stacker
consulted 2021 data from the
NOAA's State Climate Extremes Committee (SCEC)
to illustrate the hottest and coldest temperatures ever recorded in each state. Each slide also reveals the all-time highest 24-hour precipitation record and all-time highest 24-hour snowfall.
Keep reading to find out individual state records in alphabetical order.
Top Ten Trashiest Towns in Texas
Time to take out the trash or show off the trash of Texas. Check out the top ten below.
(All crime statistics were pulled from
www.neighborhoodscout.com
based on each individual town. See editor's note for Lufkin, Texas.)