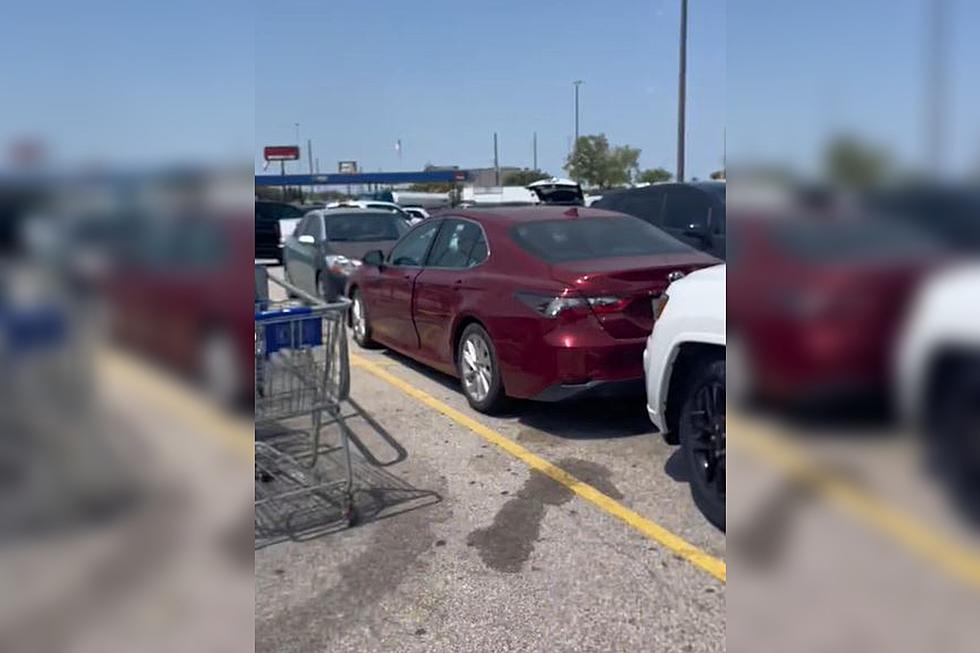 Bad Parking Job Leaves Person Stuck at Texas Sam's Club
TikTok
While I'm not one to encourage road rage, it is good to see a bad driver suffer the consequences of their stupidity.
In fact, I think the actions of the other drivers in the below TikTok video should serve as an example for those fed up with stupid drivers (or in this case, bad parkers).
I don't know about you, but it irritates me to no end when someone does a bad job of parking and doesn't seem to care if it inconveniences others or not. Certainly, you know what I'm talking about.
The worst are the ones who purposefully take up two parking spaces so no one can park next to their vehicle. I guess their vehicle is so special and immaculate that they feel they have every right to park that way in order to keep someone in a 2003 Toyota Camry from possibly dinging their vehicle.
Now, I don't know if the person driving the burgundy car in the below video meant to park across two parking spaces at the Sam's Club in Katy, Texas. I say that because the way they parked wouldn't protect them from being dinged by a car door when opened next to them.
Instead, the way they parked would keep others from parking in front of, or behind them. In theory, anyway.
You see, a couple of people decided to do just that, trapping them in their spot until the folks in one of the other vehicles moved out of the way. I bet next time they'll be a little more careful about how they park.
Top Ten Trashiest Towns in Texas
Time to take out the trash or show off the trash of Texas. Check out the top ten below.
(All crime statistics were pulled from
www.neighborhoodscout.com
based on each individual town. See editor's note for Lufkin, Texas.)
Buc-ee's, Baby! 12 Things You Didn't Know About This Texas Fan Favorite
Ranking East Texas Cities for Safest Communities
Here is a look at some of the safest cities in East Texas and where they ranked compared to all cities in Texas.