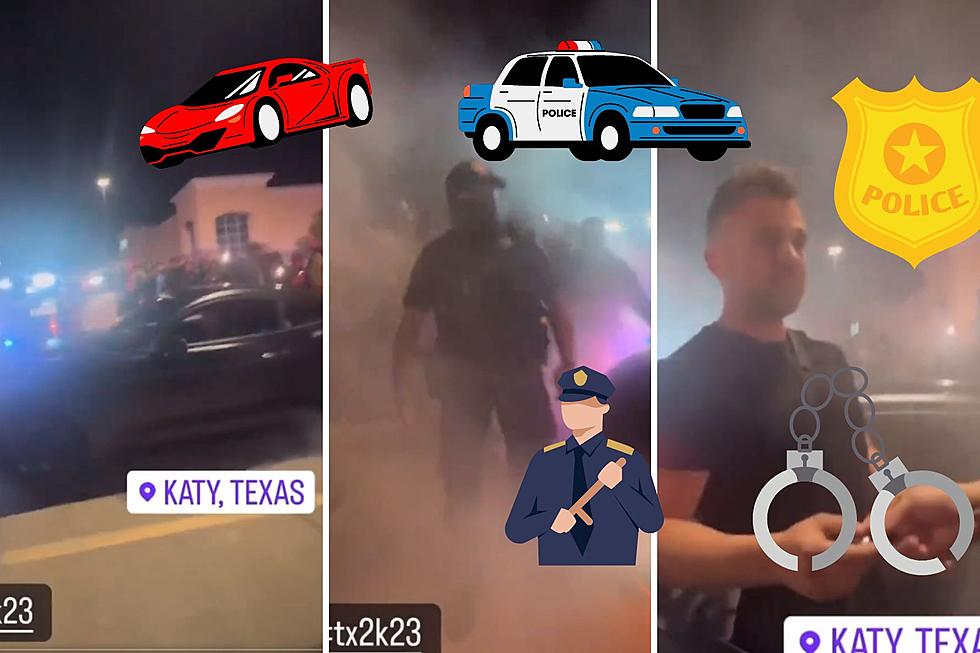 Texas Driver Regrets Burning Out In Front of Police
Twitter/Canva
In a classic case of instant regret, a Texas driver burned out in front of the police and lived to tell the tale.
Now, why do rascals like these guys burn out in the first place?
Slicks used in drag racing exhibit superior performance at elevated temperatures, and the swiftest method to increase tire temperature just before a race is by executing a burnout. Additionally, burnouts remove any debris from the tire's surface and lay down a layer of rubber near the starting line to enhance grip.
Barely got started
The guy in the video at the bottom of this article was gettin' those tires smokin' when a cop walks through the smoke like a dang WWE entrance.
My bad
The cops walk over, tell the guy to get out of the car, and he obliges.  That's it, the show's over!
Check out the video for yourself below.
Top Ten Trashiest Towns in Texas
Time to take out the trash or show off the trash of Texas. Check out the top ten below.
(All crime statistics were pulled from
www.neighborhoodscout.com
based on each individual town. See editor's note for Lufkin, Texas.)
10 Must-Try Food Stops, From Houston, TX to Dallas, TX
The Best Hidden Gems in Texas