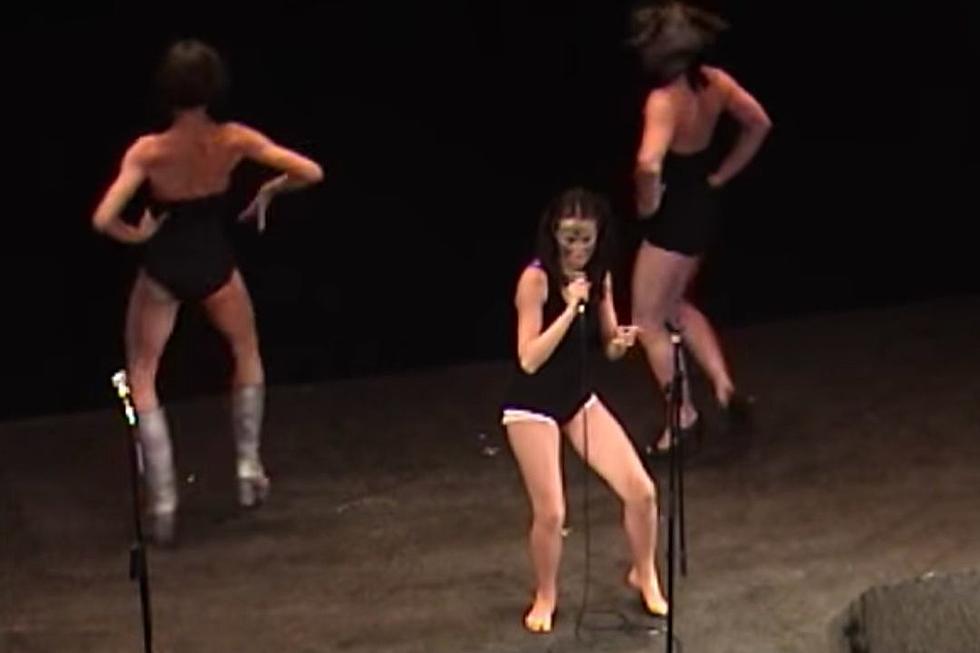 Did Colleen Ballinger Perform Beyonce's 'Single Ladies' in Blackface?
YouTube
UPDATE: Colleen Ballinger's legal team denies allegations that the Miranda Sings star performed in blackface. Read their statement here.
ORIGINAL STORY: Disgraced YouTuber Colleen Ballinger, a.k.a. Miranda Sings, is in hot water yet again after a resurfaced video shows her seemingly wearing blackface while performing Beyonce's "Single Ladies."
YouTuber Paige Christie, who is currently reading Ballinger's Miranda Sings books, brought attention to the video on Twitter Wednesday (July 5).
"COLLEEN DID BLACK FACE PRETENDING TO BE BEYONCÉ," Christie tweeted alongside crying emojis.
"I'm gonna need someone to explain the black on her face," she added in another tweet, alongside a video of the performance.
When questioned when the video was from, Christie confirmed that it was posted to Ballinger's own Miranda Sings YouTube account in 2018.
"I'm not mistaken on the date posted… could it possibly be from an earlier show? Yes, but she posted that to her channel on that day," she tweeted alongside a screenshot.
Christie later tweeted the link to the unlisted video to prove that it was posted to Ballinger's Miranda Sings account on Feb. 22, 2018.
"I won't make you read Colleen's books to find this disaster video," she tweeted.
Interestingly, Ballinger previously posted a video of herself in character as Miranda Sings performing "Single Ladies" back in 2009.
Ballinger is currently under fire for grooming allegations from underage fans who allege they were in personal group chats with the YouTuber.
Several of her YouTube videos are also being called into question, including one in which she admitted to and laughed about causing her childhood dog to be put down.
Many fans are also revisiting Ballinger's content for Miranda Sings, a character she created that often makes crude jokes. Her live shows have included inappropriate segments involving children pulled onstage from the crowd, including one instance where a boy was instructed to put his hand down Miranda's pants.
READ MORE: Howie Mandel Mocks Colleen Ballinger's Ukulele Apology Video
On June 28, Ballinger responded to the allegations after weeks of silence in a video posted to her vlogging channel on YouTube.
The video included a bizarre, 10-minute-long ukulele song in which she sang, "I'm not a groomer, I'm just a loser."
On July 3, fellow controversial influencer Trisha Paytas, who recently started a podcast with Ballinger, responded to the scandal with a video in which she addressed alleged screenshots of Ballinger sending Paytas' adult OnlyFans content to her underage fans' group chats to seemingly make fun of her.
Celebrities Accused of Cultural Appropriation