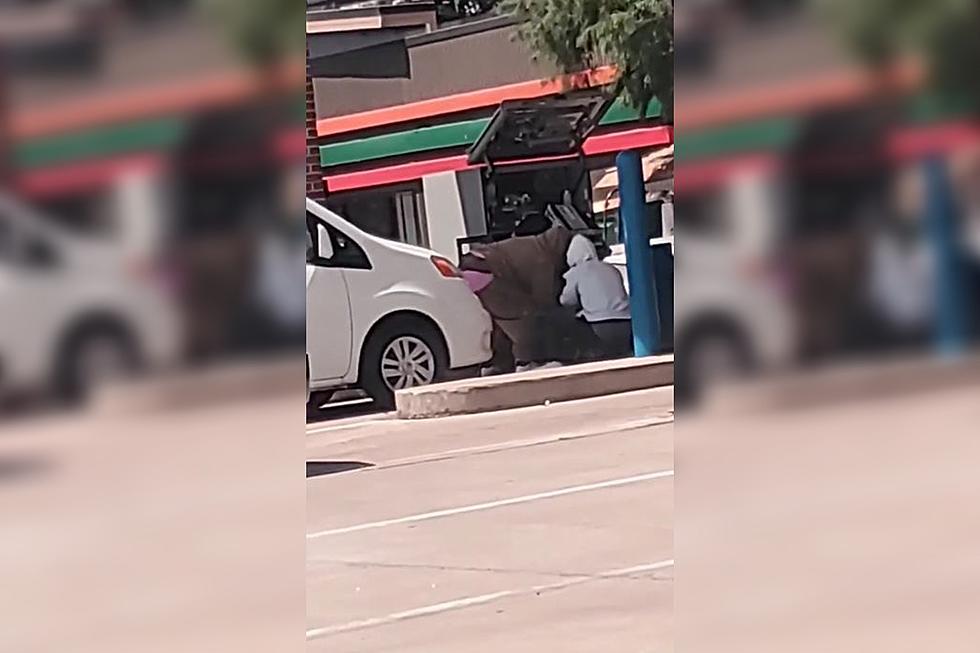 Witness Films Dallas ATM Heist Going Down in Broad Daylight
Twitter: Dallas Texas TV
Can you believe these guys did this in the middle of the day?
You would think with all the crazy stuff that's on the internet, nothing would shock me anymore. But you would be wrong.
I mean, it blows my mind that anyone would steal an ATM. Usually, when I read about it happening, the thieves hit it in the middle of the night.
But I guess the guys who robbed the ATM at the Chase Bank located at I-30 and Sylvan in Dallas figured it was now or never when they decided to do their thing in the middle of the day – in July, nonetheless, while wearing hoodies.
I don't know what I would do if I rolled up on something like that going down. I would probably be shocked at what I was witnessing, but I would also be a little ticked off.
Because there's nothing that grinds my gears like waiting in line behind someone taking forever at an ATM.
The video isn't embeddable, so take a look at it here.
Top Ten Trashiest Towns in Texas
Time to take out the trash or show off the trash of Texas. Check out the top ten below.
(All crime statistics were pulled from
www.neighborhoodscout.com
based on each individual town. See editor's note for Lufkin, Texas.)
Texoma's Most Wanted Fugitives of the Week June 30, 2023
Texoma's Most Wanted Fugitives of the Week June 23, 2023