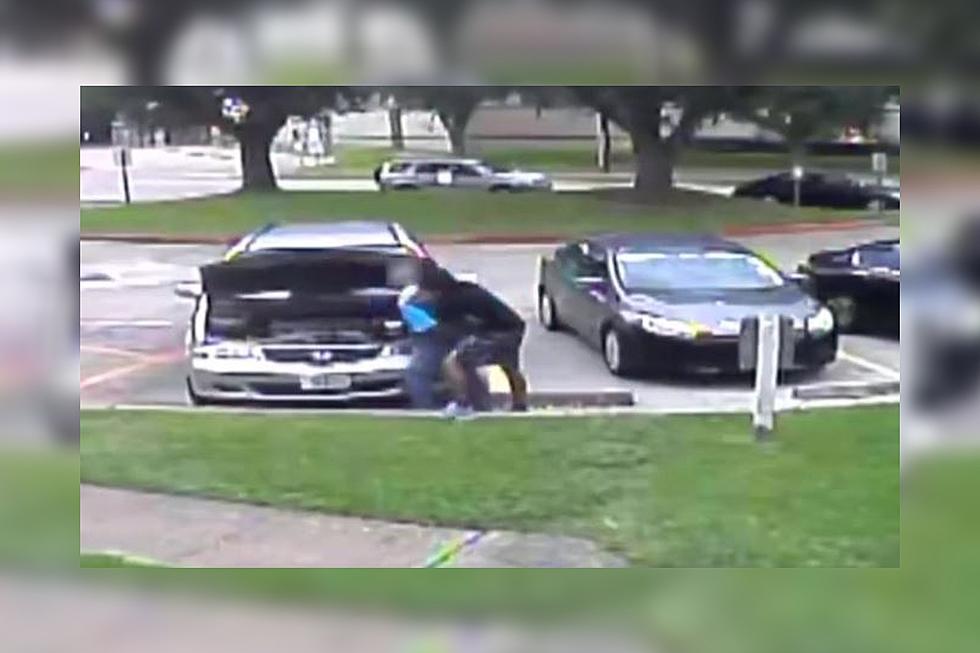 Video Shows Elderly Houston Man Robbed While Working on Car
Twitter: AlphaFox
This will make your blood boil.
A video that's going viral on Twitter shows a guy sneaking up on an elderly man who is working on his car in Houston. The man immediately goes for the elderly man's wallet in his back pocket.
To his credit, the elderly man puts up a good fight. But ultimately, the younger man is able to get the wallet and quickly run away from the scene of the crime.
According to KWTX, the incident happened at around 4:40 pm at an apartment complex parking lot located in the 8400 block of South Course back on May 10.
If you happen to know the identity of the suspect, contact Houston Crime Stoppers at 713-222-TIPS (8477). You can also submit an online tip at www.crime-stoppers.org or via the Crime Stoppers mobile app.
Texoma's Most Wanted Fugitives of the Week June 30, 2023
Texoma's Most Wanted Fugitives of the Week June 23, 2023
Texoma's Most Wanted Fugitives of the Week June 16, 2023