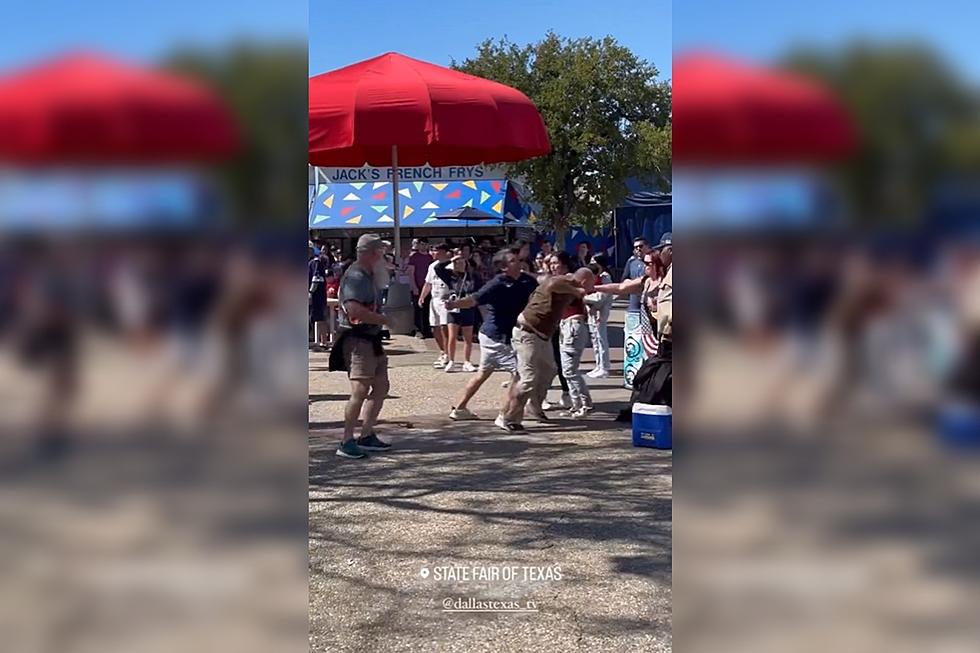 Of Course a Fight Broke Out at the State Fair of Texas
X/Twitter: Dallas Texas TV
People just can't go out in public without acting like fools anymore. 
Maybe people fought as much in the past, we just didn't see or hear about it. But in the smartphone era, every little public squabble is put out there for the world to see. 
Whatever the case may be, I'm going to sit back and watch. The fight video rabbit hole on X (or Twitter, if you still prefer to call it that) is long and deep. I, for one, have spent many a minute watching people beat the snot out of each other on the internet.
Here's the thing – I fully expect to see some fisticuffs occasionally at the bar. Alcohol and short-tempered folks make for a volatile mixture, guaranteed to erupt in violence at some point. 
But the State Fair? Come on, people. 
Can't we just enjoy some deep-fried foods and puke rides in peace? Why must we need to keep our heads on a swivel to avoid getting sucked into someone else's beef? 
But that's apparently the world we live in. Someone is bound to have an issue with someone else every time a large number of people gather. And that's a damn shame.
Texoma's Most Wanted Fugitives of the Week September 29, 2023
Gallery Credit: Johnny Thrash
Texoma's Most Wanted Fugitives of the Week September 22, 2023
Gallery Credit: Johnny Thrash
Texoma's Most Wanted Fugitives of the Week September 15, 2023
Gallery Credit: Johnny Thrash