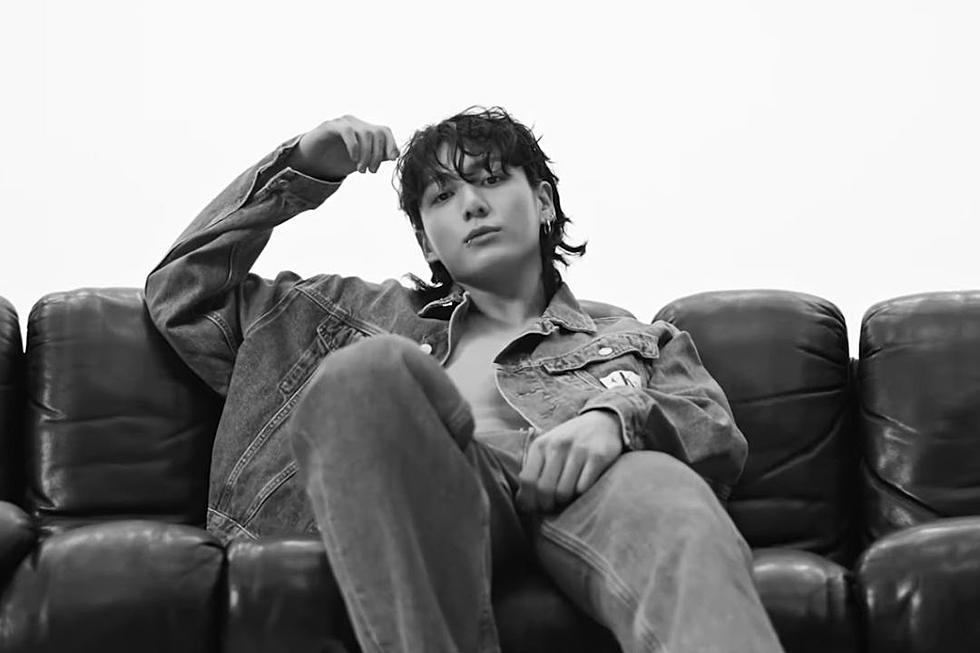 Calvin Klein Parent Company's Stock Seemingly Surges After Jungkook Collaboration
YouTube
After speculation and many fan edits, Jungkook from BTS was officially revealed as the newest ambassador for the iconic denim and underwear brand Calvin Klein on Tuesday (March 28).
"What makes an icon? Introducing Jung Kook in Calvin Klein denim," the brand tweeted alongside a video and promotional photo of the music superstar.
Coincidentally, following the news, stocks for Calvin Klein's parent company, PVH Corp, skyrocketed following a month of apparent stagnation.
By Tuesday morning, the stock had jumped from $81.65 on Monday to $87.63.
Since the surge in stocks ironically coincided with Jungkook's global icon announcement, many fans assumed his collaboration sparked the sudden rise.
"Jungkook's impact is UNMATCHED," one fan tweeted about the stock rising.
However, according to financial and investing advice company The Motley Fool, the real reason PVH Corp's stock went up Tuesday was due to the release of their Q4 earnings report, which apparently showed better-than-expected results.
Regardless, Jungkook's impact was seen in more ways than the apparently coincidental stock surge.
On Twitter, one fan claimed that Jungkook's video and photo shoot sold products out the Calvin Klein website and broke records for the brand's social media. The performer also apparently trended on social media in 167 countries.
READ MORE: Is Jungkook the Reincarnation of Princess Diana?
Other fans reported seeing Jungkook's billboard in major cities such as New York.
Jungkook's iconic Calvin Klein campaign follows in the footsteps of other stars including Justin Bieber, Michael B. Jordan and Blackpink's Jennie.
"I have been a fan of Calvin Klein for a long time, and I'm thrilled to be their newest global ambassador. This partnership is very special, as Calvin Klein's heritage and brand values resonate with me. My music is how I communicate with my fans around the world, and I see this partnership as an opportunity to connect with them in a new way," Jungkook said in a press release, per InStyle.
Jungkook seemingly teased the collaboration in a live video shared Monday (March 27).
"When the video comes out, I could... feel a little shy/embarrassed. But honestly...you guys are gonna like it, so...please give it a lot of interest!" a fan translated on Twitter.
BTS Through the Years: Photo Gallery