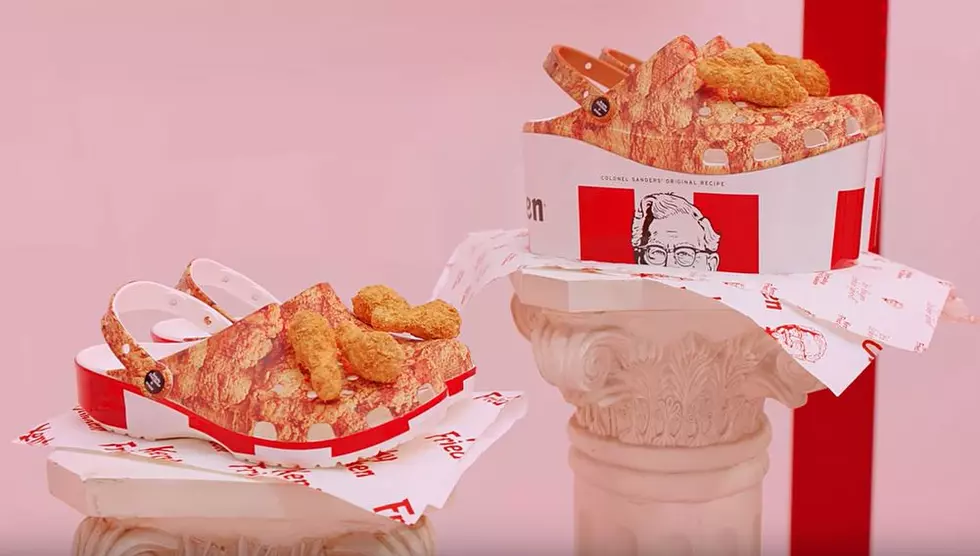 KFC Crocs Are A Thing, Here's How To Order Yours
KFC via YouTube
It's a fast food clothing mashup you never saw coming. KFC and Crocs have teamed up to bring us some non-edible shoes that combine the best of both worlds, tasty fried chicken and comfy footwear.
The new commercial features the acting talents of Korean rapper, Me Love Me Alot (MLMA). You have to respect her ability to ring that Order Up bell.
The Bucket Clog debuted at New York's Fashion Week on February 11th and is not available for purchase but you will be able to buy the Classic Clog in the spring, you can leave your contact info on the Crocs website to be notified when they're available. They should retail for about $60.