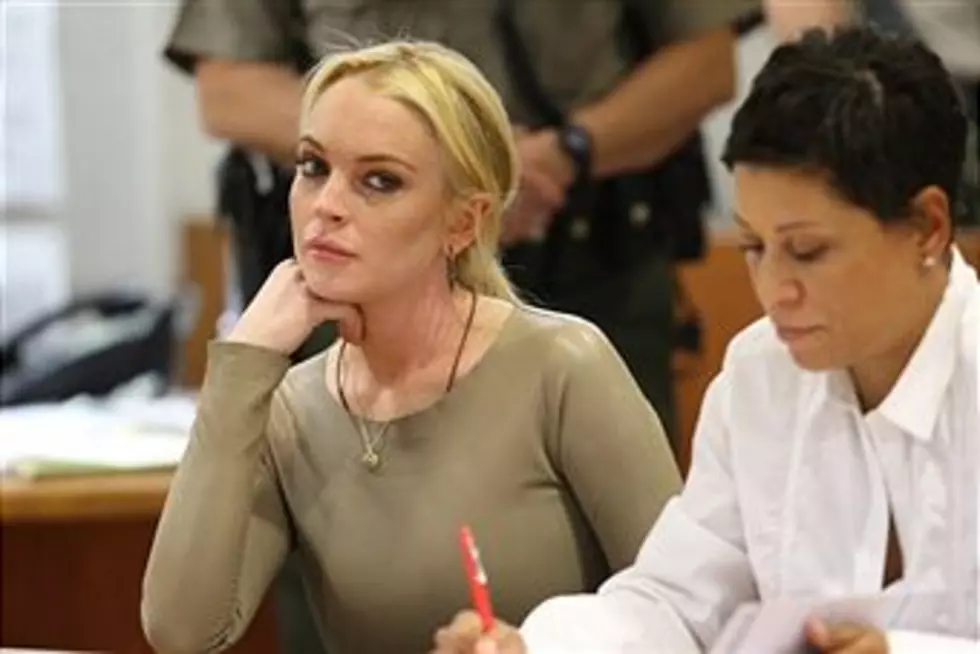 Lindsay Lohan Is Suing Pitbull for Name-Checking Her On His Hit "Give Me Everything"
Getty Images
LINDSAY LOHAN is suing PITBULL for name-checking her on "Give Me Everything".  On the track, Pitbull raps, quote, "Hustlers move aside, so I'm tiptoein', to keep flowin' / I got it locked up like Lindsay Lohan."
Obviously, that's a reference to Lindsay's seemingly endless legal problems . . . particularly the two weeks she spent in jail last summer on a probation violation.
Lindsay is attacking this on multiple fronts, all of which seem a little silly.  For starters, the lawsuit claims, quote, "the lyrics, by virtue of its wide appeal . . . [is] destined to do irreparable harm to the plaintiff."
Then, in describing Lindsay as, quote, "a professional actor of good repute and standing" . . . (???) . . . the suit says the track violates her civil rights, which, quote, "protect people from having their name exploited for commercial purposes."
And Lindsay's lawyer adds, quote, "The problem is they used her name without compensation in the song, and confused the public about whether or not she was a collaborator."
(--Come on!  No one heard that lyric and thought she was a collaborator.  If Lindsay could score paid gigs like that, she wouldn't be filing this lawsuit.)
NE-YO and AFROJACK, who co-wrote "Give Me Everything", are also named as defendants.  There's no response from either of them, or Pitbull.
For what it's worth, it doesn't sound like Lindsay has much of a case.  And let's be real, the lyric isn't all that vile or defamatory because it's . . . well . . . TRUE.  But that doesn't mean that Lindsay won't get anything out of this.
There's talk that Lindsay may have only filed the lawsuit to try to squeeze a settlement out of Pitbull . . . like the one she allegedly got from E-Trade last year.
(--Lindsay filed a lawsuit against E-Trade over one of their talking baby ads . . . because there was a character named Lindsay who was described as a, quote, "milkaholic".  It reportedly ended with Lindsay receiving "a confidential sum.")
(--So . . . Lindsay can't get a real job these days, so she's chasing legal settlements?  This doesn't make me feel very comfortable about Lindsay's ability to pay for luxury necklaces in the future.)
(--And if Lindsay thinks THIS is causing her "irreparable harm," just wait until EMINEM turns on her.)
(--Eminem actually gave her a COMPLIMENT on his dis track "We Made You".  He raps, quote, "Lindsay, please come back to seeing men . . . Samantha's a two, you're practically a 10.")