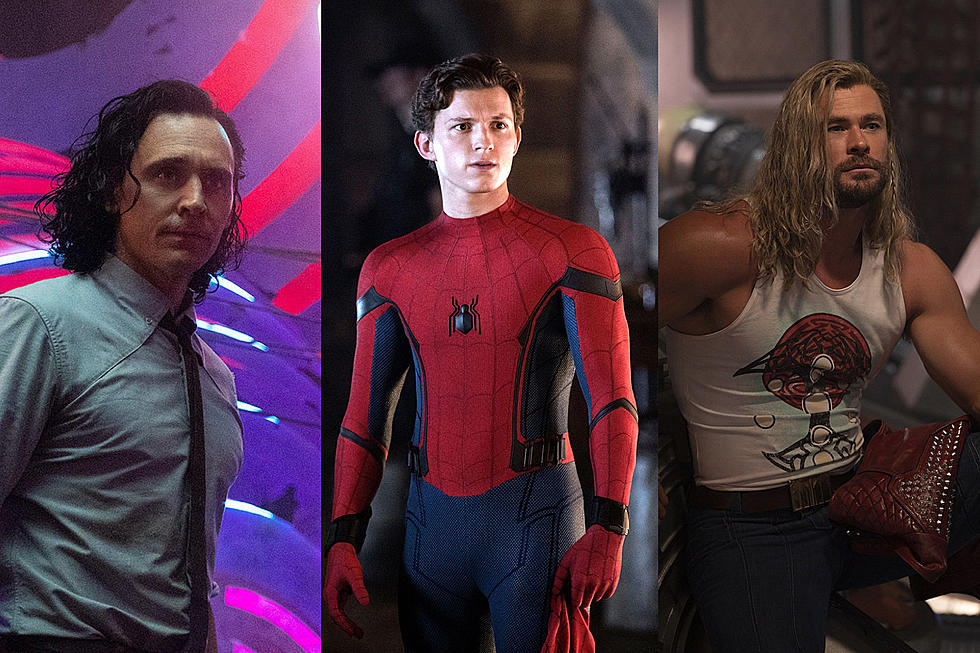 10 Marvel Actors Who Took Home Props From Their Movies
Marvel
Being an actor in a Marvel movie seems like a pretty sweet gig. You get to bring an iconic comic book character to life for millions of fans. And while the costume may not always be comfy — in fact, quite a few actors openly hated their ensembles — you sometimes get to take home a cool souvenir. Yes, that's right. Some Marvel actors have been lucky enough to walk away from set with a piece of movie magic, whether it's a prop, a wardrobe piece, or even a part of the set.
In some cases, these tokens are given to the actors as presents to thank them for a job well done. But Marvel isn't always so keen on handing props over to actors to keep for good. For example, Shang-Chi and the Legend of the Ten Rings star Simu Liu asked the producers if he could take home a pair of his character's shoes, but his request was denied. That's why some actors simply steal their desired prop and hope nobody notices. Many of them have even gotten away with it, too — until they confess to their stolen treasures in interviews. Of course, no Marvel actor has gotten in serious trouble from taking home a prop. After all, it's quite hard to imagine an A-list actor such as Tom Holland or Ryan Reynolds getting in trouble for simply bringing home a bit of their character with them.
READ MORE: 20 Actors Who Were Wasted in Marvel Roles
Below, you'll learn about all of the high-profile Marvel actors who currently have mementos from their movies in their homes.
Marvel Actors Who Took Home Props From Set
These actors commemorated their time playing a Marvel superhero or villain by taking home a piece of the production with them.
Actors Who Turned Down Major Marvel Roles
Not everyone wants to be a part of the Marvel universe. These actors all got offered high-profile gigs in Marvel movies and turned them down.