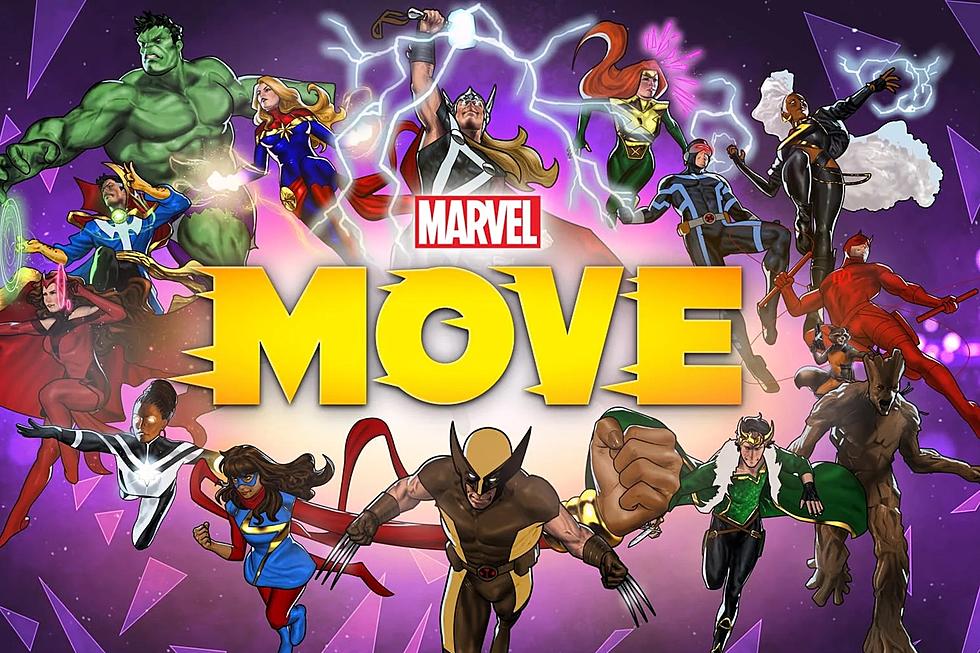 Marvel Announces Its Own Fitness App
Marvel
People are constantly looking for ways to make working out a little easier for your average person. Apparently, the solution is a subscription service where superheroes yell at you to run. If you've ever thought you could really make that new workout regimen stick if only you were a student in law school guided by Daredevil, this is the plan for you.
The new app, Marvel Move, is set to cost about $75 dollars per year. That includes five different programs, one of which is intended to give you all the training you'll need to run a 5k. Those programs are as follows:
Thor & Loki: Asgard 5K Training
X-Men: Age of ORCHIS, written by X-Men comics writer Tini Howard
The Hulk: Hulkville
Daredevil: Terminal Degree
Doctor Strange and the Scarlet Witch: In Dreams
You can get a preview of the Marvel Move app in the video below.
READ MORE: The Weirdest Marvel Merchandise Ever Made
Six To Start, the company partnering with Marvel to develop the app, is also responsible for a popular app in which runners pretend they're being pursued by zombies. The CEO made a statement on the new app, explaining their approach.
In most of the stories we're doing, you aren't a superhero. You aren't inhabiting Quicksilver or becoming Tony Stark. We had to come up with ways where you, a normal person, can participate and be meaningful in these stories. The way we've done it in Marvel Move is you're someone who is in the right place at the right time or the wrong place at the wrong time.
The Vice President of the company also expressed his excitement to see their new product on the market.
Marvel fans have a deep connection to the storylines in the comics, so we're very excited for them, along with our newer fans, to experience new adventures with the characters they know and love. I started my own fitness journey with the Zombies, Run! training program years ago, and I can confidentially say the Marvel Universe is in excellent hands when it comes to bringing our fans an epic adventure in fitness!
The app is set to launch summer of 2023.
The Worst Marvel Comics Ever
Don't expect to ever see these comics turned into MCU movies, that's for sure...